Atlanta Breast Lift – Mastopexy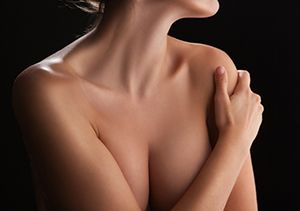 Dr. Mark Mitchell Jones of Atlanta Plastic Surgery Specialists is a double board certified plastic and reconstructive surgeon and a proven leader in breast lift surgery, also known as Mastopexy. His extensive and often paradigm-shifting training in Paris, France, and at top programs at Oxford, Stanford and Johns Hopkins Universities has given him authority and unusual expertise in breast plastic surgery. By combining modern surgical techniques with his sophisticated aesthetic sense and a clear vision of what is possible and appropriate for each individual, he is able to achieve elegant results for his patients.
Georgia Maxopexy Surgery
If you are interested in Maxopexy (breast lift surgery), you can turn to Atlanta, Georgia surgeon, Dr. Mark Mitchell Jones and his tailored technique. The purpose of breast lift surgery is to improve the profile of sagging breasts, making them look more youthful and perky. The breast lift procedure creates an enhanced posture by reducing the size of the skin envelope. Breast droop is brought on by the combination of several factors, including large breast size, aging, lack of bra support, pregnancy, and weight loss. Each of these factors causes stretching of the breast skin, and can cause the breast to droop or sag: a condition called ptosis of the breast.
Breast lifts can also be combined with breast implant surgery if your breasts have lost volume in addition to becoming saggy. This condition is common after pregnancy and breastfeeding, but can also result from aging. Many women simply want their breasts to look the way they did when they were younger or before they had children, and a breast lift with or without implants can create a more youthful appearance.
Excellence in Breast Lift Surgery!
For excellence in breast in breast lift surgery, you can count on Dr. Mark Mitchell Jones and the caring team from Atlanta Plastic Surgery Specialists. Please contact our Atlanta Breast Lift – Mastopexy Surgeon today to schedule a breast lift consultation. We look forward to helping you achieve your cosmetic surgery goals.