Atlanta Chin Implants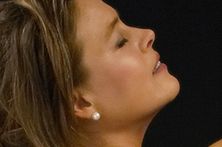 Dr. Mark Mitchell Jones of Atlanta Plastic Surgery Specialists is a chin implants expert serving patients from Georgia, the United States and all over the world. Chin enhancement surgery is a popular facial cosmetic procedure that can be used to increase the size of the chin using implants or to reshape it by altering the shape of the bone. Successful chin enhancement surgery results in a chin that is in better proportion to the rest of the face. For successful results, a surgeon must consider the relationships between the different aspects of the face. Understanding external tissue features and the facial bone structures, a surgeon should be able to replicate your desired results. This is where Dr. Jones' artistry and expertise come into full effect.
Georgia Facial Implants
When it comes to facial implants in Georgia, you can trust the skill and experience of Dr. Mark Mitchell Jones of Atlanta Plastic Surgery Specialists. Dr. Jones has experience in enlarging receding chins using implants, and he is also skilled in scaling down the size of the chin to achieve better proportions in the profile of patients who feel their chins are too prominent. It is often beneficial to combine nose surgery with a chin procedure to enhance the face. Some patients choose to pair it with a neck lift or a facelift, which can make the neck look longer and its angle appear sharper. Combining surgical correction for your chin with other procedures can bring all your facial features into more pleasing proportions.
Excellence in Genioplasty
If you are interested in excellence in Genioplasty, Dr. Jones will take the time to thoroughly explain the details of your procedure and address any concerns or questions you may have. During your consultation, he will discuss your desired results, taking time to understand exactly what you would like to see. This will determine a surgical strategy that is customized and tailored to your needs. Depending on your specific situation and desires, the plan may include combining your chin surgery with other procedures or performing the chin enhancement alone.
If you would like to get more information about your options for chin enhancement or to schedule a consultation, please contact our Atlanta Chin Implants Surgeon today. We look forward to providing you with elegant results delivered by an experienced plastic surgeon.