Alpharetta Liposuction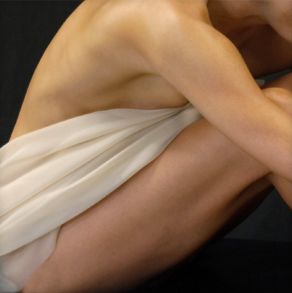 Obtaining the body shape you desire is not always as simple as diet and exercise. Each body is unique and has many genetic factors that influence where it stores fat and how it metabolizes fat for energy. If you have stubborn areas of fat accumulation that you would like removed, liposuction or liposculpture can be a solution. Dr. Mark Mitchell Jones at Atlanta Plastic Surgery Specialists is your source near Alpharetta for drain-free, expert liposculpture.
Liposuction has been used for decades to remove small pockets of unwanted fat. It is especially useful for areas that seem resistant to diet or exercise, like the arms, buttocks, hips, thighs and abdomen region. Unlike burning fat through metabolism, which shrinks fat cells, liposuction removes the cells. This means once the fat is gone, those cells cannot be filled again, promoting long-term fat loss in the designated area.
Removing fat through liposuction is used in conjunction with many plastic surgery procedures, not just body sculpting. However, the most popular use is for reducing the size of trouble areas to create a more toned, svelte body. The areas that are best suited for this procedure tend to be located on the torso or central body areas, which is where most people are likely to have areas that are resistant to weight loss.
Dr. Yves Illouz-Inspired Technique
Liposuction is one of the most popular plastic surgery procedures performed each year for both men and women. However, just because most plastic surgeons perform liposuction does not mean all methods are the same. Dr. Mark Mitchell Jones has the unique distinction of having trained under the inventor of liposuction – Dr. Yves Illouz – in Paris, France. He has spent over twenty years practicing what he learned and perfecting his technique for exceptional results.
There are many factors that can affect a liposuction procedure. The location of the procedure, skin elasticity, age of the patient and many other factors must be taken into consideration for optimal results. Dr. Mark Mitchell Jones understands the importance of treating each liposculpture procedure as a unique procedure and customizes his approach for each patient. Using both open and closed liposuction techniques, he strives to minimize damage to the deeper layer of fat that is essential for healing while creating a smooth surface for improved aesthetics.
You may hear many plastic surgeons touting the advanced equipment they use for liposuction. However, with this procedure, it is technique and skill that are most important for a higher level of results. Dr. Mark Mitchell Jones has the experience and expertise that is needed to carefully sculpt the area from which he is removing fat cells while minimizing damage. He has named his method the Jones/Illouz liposculpture technique in honor of his training under the inventor. His approach creates beautiful results while improving recovery time and allowing for a drain-free surgical area. Most liposuction patients must have a drain inserted into their surgical area that is worn for several days after their procedure; the Jones/Illouz technique removes the need for this drain and discomfort while healing.
Liposculpture can be an effective tool to achieve a better shape and remove difficult areas of fat from the body. However, it is best used for those who have specific areas that have excess fat, not to combat obesity or fat in several spots. The abdomen is the most common area – Dr. Mark Mitchell Jones uses his liposculpture technique as part of his No-Drain-No-Pain Tummy Tuck that is popular for those looking to reduce excess skin and fat in the abdomen area.
If you live in Alpharetta and are interested in learning more about how liposuction can help transform your body, contact Atlanta Plastic Surgery Specialists today. We offer the most advanced options in liposculpture at our office in Atlanta.