The Path to Looking Younger Has Many Options
7th February 2022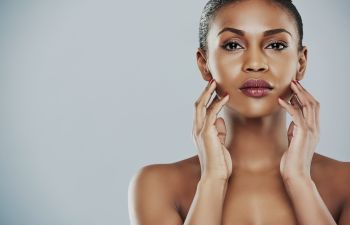 Some things never seem to change, and one of the most consistent desires is to look younger. As living healthier lifestyles, including fresh diets, working out and cutting back on stressors where possible continue to be life goals, choosing enhancing procedures or treatments to remain younger-looking continue to be popular.
Surgical vs. Non-Surgical Options for a Younger Look
Many people are ready to get in, have a procedure, heal and move on, looking years younger than they once did. Facelifts, brow surgery, eyelid surgery, rhinoplasty, implants and more can be used to refine the facial features and give the face a more youthful look and a more balanced symmetry. When a double board-certified plastic surgeon performs these procedures, they are quite successful and essential for some revisions.
Sometimes surgery is required to make changes, such as the shape of bone structures and the placement of features. These procedures can be elective and are, at times, the preferred medical treatment for certain situations.
Surgery will typically yield immediate results after healing, lasting several years or longer.
Non-Surgical Treatments Add Correction and Care
If you choose not to have a surgical procedure, you can still see amazing results for a more youthful appearance. Options including collagen induction therapy, Botox® and other fillers, lip augmentation and more are used to tighten the skin, reducing or removing wrinkles and reducing the appearance of pores, giving a fresh, young look to the face.
Thermi treatments are cutting-edge treatments that use radio frequencies to tighten and firm the skin. While Thermi treatments are certainly effective on the face, this treatment does wonders for other body areas that tend to trouble more with age or life events.
ThermiSmooth takes away those wrinkles. ThermiTight focuses on those upper arms that get flappy as we age. Many moms may see ThermiVa as the best procedure ever, as it can tighten those urinary muscles so affected by childbirth.
Finding ways to look and feel younger is easy once you've found a highly-educated, double board-certified plastic surgeon in the Atlanta area. Dr. Mark Jones and his staff look forward to discussing your options with you.