Atlanta Breast Reduction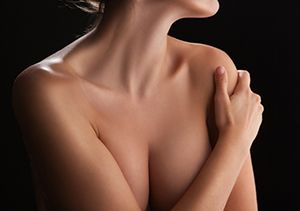 If you are considering breast reduction surgery, turn to nationally recognized and celebrated Atlanta, Georgia surgeon, Dr. Mark Mitchell Jones. With over 20 years of first-class medical training and education, Dr. Mark Mitchell Jones has accumulated nearly unsurpassed experience and qualifications in reconstructive and cosmetic surgery, including breast surgery. With double board certification and a significant amount of skill and experience, Dr. Jones is highly qualified to perform breast reduction surgeries. Using the most innovative techniques that combine his years of training and experience, he is able to achieve elegant and natural results for his patients, with minimal scarring.
Georgia Breast Reduction Surgeon
If you are looking for an expert breast reduction surgeon who offers elegant and natural results, you can turn to Dr. Mark Mitchell Jones of Atlanta Plastic Surgery Specialists in Atlanta, Georgia. Breast reduction surgery is a popular procedure that can be used to change the size, weight and firmness of the breasts. This cosmetic surgery procedure, also known as a Mammaplasty, can be used to improve the appearance of women with breasts that are so large that they are out of proportion with their height and weight. It can also be used to eliminate common problems associated with overly large breasts including back and neck pain, skin irritations and posture problems. Lastly, breast reduction surgery can be used to reduce the limitations that large, heavy breasts place on participation in sports and other activities.
For many women, breast reduction surgery can be life changing by eliminating discomfort and increasing self-esteem. It can also make shopping for bras and clothing more exciting, fun and satisfying. Breast reduction surgery that is deemed "medically necessary" may be covered in part or in full by your health insurance plan.
If you would like to get more information about breast reduction surgery or if you would like to schedule a consultation with Dr. Jones, please contact our Atlanta Breast Reduction Surgeon today. During your consultation, Dr. Jones will take the time to discuss your goals, clearly explain your options and address your questions and concerns to ensure that you are completely satisfied with the outcome of your surgery.