Brookhaven Breast Augmentation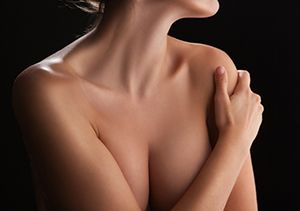 Breast shape and size are an important aspect of the female body. Many women are unhappy with the appearance of their breasts, often feeling self-conscious of their silhouette. Breast augmentation can give you a curvaceous appearance that helps spur your self-confidence and can impact many areas of your life. At Atlanta Plastic Surgery Specialists, we offer advanced options for beautiful, stunning breast augmentation for our patients from Brookhaven and throughout the Atlanta area.
There are many reasons to consider breast augmentation. It is not always about getting larger breasts – many women want to change the shape or "perkiness" of their breasts, not the size. Some women have never felt comfortable wearing a swimsuit or a skimpy summer top due to a flat chest or breasts that are uneven, droopy or oddly shaped. Breast augmentation can redesign the breasts to fit your desire, whether you want to increase the size or just want a different shape. This can give you the self-confidence to wear the clothes you prefer and feel happy about your appearance.
Dr. Mark Mitchell Jones is our experienced, talented plastic surgeon who specializes in advanced breast implant techniques. For over twenty years, Dr. Jones has been practicing in the plastic surgery field and has obtained an excellent reputation for phenomenal results. He is a dual board certified plastic surgeon who has spent years perfecting his craft to the benefit of our patients, including his no-scar breast implant technique.
Breast Implants Using the No-Scar Technique
One of the biggest concerns among women seeking breast implants is whether their new breasts will look natural. They wonder if there will be a noticeable scar, puckering or visible edges to their new breast implants. This is a reasonable concern, as not all plastic surgeons can offer natural, scar-free breast implants. But at Atlanta Plastic Surgery Specialists, we have one of the most talented plastic surgeons in the country, allowing us to offer exceptional results for our breast implant patients.
Dr. Jones has spent years perfecting the invisible scar technique, or IST. Not only is the "no-scar" method used to hide the surgical scar, it also is essential in creating a natural, smooth breast after augmentation. He uses several advanced techniques to ensure the breasts look natural, including placing the implants behind the muscle for better support. He also uses a "bloodless" surgical method that helps prevent surgical complications, lowering the risk for our patients. The result is breasts that are scar free without noticeable edges or wrinkles from the implants. Dr. Jones' technique ensures the implants have the support they need to last for many years without sagging or drooping, reducing the need for future surgeries.
There are many plastic surgeons near Brookhaven that offer breast implants, but few have the experience or expertise that Dr. Jones can offer. Our breast augmentation patients speak highly of their experience at our clinic and are ecstatic about their results. This is due to the extensive work that Dr. Jones has completed in his field and his commitment to continually improving his techniques to benefit his patients. When you come to us for your breast augmentation, you know you are in capable hands and will receive the best surgical care available with the results you desire.
For those in Brookhaven that are considering breast implants or augmentation, we invite you to schedule a consultation with Dr. Mark Mitchell Jones at Atlanta Plastic Surgery Specialists. Dr. Jones will take the time to answer all your questions and explain in detail the options available for your breast enhancement. Contact our office in Atlanta today and begin your journey to achieving the curvy breasts you have always wanted.