Brookhaven Liposuction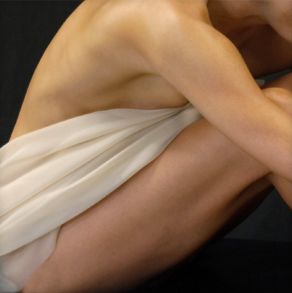 When it comes to removing fat from the body, it can be more difficult for some individuals than for others. Genetics play a role, as well as metabolism and other factors. Liposuction can be a remedy to remove fat from areas that are resistant to fat loss for some people. At Atlanta Plastic Surgery Specialists, we offer advanced forms of liposculpture for excellent results removing fat and transforming our patients' shape.
With liposuction, targeted fat deposits can be removed permanently to sculpt the body and create a more flattering appearance. If you live in Brookhaven, you have access to one of the leading experts in this specialized procedure. Dr. Mark Mitchell Jones, our skilled and experienced plastic surgeon, has perfected his technique over twenty years of practice. He trained in Paris, France, under the inventor of liposuction, Dr. Yves Illouz, and has used his knowledge and expertise to create an advanced method to remove fat and sculpt the body with incredible results.
Liposuction is not a cure for obesity, but instead an option to remove stubborn areas of fat to shape a person's figure. The procedure removes fat cells to reduce the size of an area that has resisted fat loss from diet or exercise. Ideal candidates for liposculpture are not obese but have problem fat areas they want to have removed. A woman with normal fat accumulation throughout her body but with heavy thighs is a good example; another would be a man who has "love handles" but limited fat in other areas. Liposculpture removes these spots of fat, giving the patients a fit, healthy shape that may not be possible to achieve through other methods.
No-Drain Liposuction
During a liposuction procedure, specialized equipment is used to remove the fat from under the skin. There are many different liposuction methods, but they all strive to achieve the same results. The differentiating factor is not the equipment that is used, but the skill of the surgeon performing the procedure.
Some of the issues or complications that can occur with liposuction by less-skilled surgeons are due to technique, not their equipment. One issue is skin that puckers or is wavy at the place of the procedure. Another annoyance is the drain that many surgeons use during the healing process. A drain is used to allow fluids to leave the surgical area, which must be worn for several days and be emptied constantly during the recovery process.
Dr. Mark Mitchell Jones has created a no-drain liposuction technique and perfected the procedure for improved healing and recovery. His methods reduce trauma to the deeper fat layer that promotes fast healing for the patient while preserving the top skin formation. This allows for his liposuction patients to recover without the need for a drain in their surgical area. The surface can heal smoothly, without the need for further touch-ups or surgical procedures to remove a wavy or puckered appearance to the skin.
It is important to understand the differences in liposuction procedures before you choose a plastic surgeon. If you live in Brookhaven, you are lucky to have one of the most respected plastic surgeons in the liposuction field nearby at Atlanta Plastic Surgery Specialists. Dr. Mark Mitchell Jones has the specialized skill and experience that is needed to achieve beautiful results from your liposculpture procedure with improved recovery and healing for minimal discomfort.
If you are ready to learn more about how liposuction can help you sculpt and transform your body, contact our clinic in Atlanta today. We will schedule you for a consultation with our experienced plastic surgeon, Dr. Mark Mitchell Jones, and help you begin your journey to a more svelte figure.