Atlanta Chemical Peels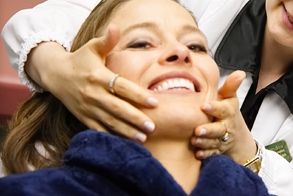 For expert chemical peels, you can trust Dr. Mark Mitchell Jones and the dedicated team from Atlanta Plastic Surgery Specialists in Atlanta, Georgia. Atlanta Plastic Surgery Specialists offers a variety of minimally invasive solutions to diminish dermal imperfections by peeling away the skin's top layers. With over 20 years of first class education and training, Dr. Jones' qualifications and experience in cosmetic and reconstructive plastic surgery are unparalleled. By administering specially formulated chemical peels, Dr. Jones is able to achieve elegant and natural looking results for his valued patients.
A chemical peel is a non-surgical cosmetic procedure that can be used to remove wrinkles and dead skin cells resulting in a refreshed and more youthful appearance. Chemical solutions reduce the risk of scarring which is inherent in other facial surgeries. Fine wrinkles around the lips can be easily mitigated with one of our specially formulated facial peels. By removing dead skin cells, the body allows younger, healthier skin cells to regenerate.
Facial peeling may be performed as an isolated procedure, or it may be performed in concert with other cosmetic procedures, like facelifts, to obtain optimal results. The cost and recovery time of a chemical peel is dependent on the extent of the damage being mitigated and the location on the body.
Georgia Face Peels
If you'd like to find out more about getting a chemical peel, Plastic Surgery Specialists in Atlanta, Georgia is a great place to start. Please contact our Atlanta Chemical Peels Experts today to schedule a consultation. Dr. Jones can discuss your desired results and lay out a variety of options.
With a variety of non-surgical facial procedures available, the decision is up to you. Remember: face peels are the ideal treatment for patients who want improved skin quality and appearance, immediate results, and minimal discomfort.