Decatur Breast Augmentation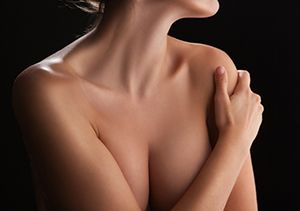 When you look your best, you feel more confident and it impacts how you portray yourself in social and professional interactions. If you are self-conscious due to the appearance of your breasts, it can take its toll on your self-esteem. Breast augmentation is one of the most popular plastic surgeries for a reason; it gives many women the shape and silhouette they have always wanted and helps them feel more confident in their appearance.
Dr. Mark Mitchell Jones and our team at Atlanta Plastic Surgery Specialists understand the importance of your appearance. It is not just vanity; how you look impacts every facet of your daily life. We offer advanced techniques for our patients from Decatur and throughout the Atlanta metro area to achieve the breast size and shape they desire. We are honored to help our patients achieve the outer shape they prefer for improved confidence and self-esteem.
When it comes to breast augmentation, not all plastic surgeons are the same. There is a difference in the levels of experience, expertise and attention to detail that can impact the results of your surgery. Dr. Mark Mitchell Jones has over twenty years of practical experience and an outstanding amount of training that he offers to our patients. A dual board certified plastic surgeon with many accolades in his profession, Dr. Jones offers superior results using the most advanced techniques for breast augmentation.
Advancements in Breast Implants
If you decide that breast implants can improve your life and appearance, you want to choose the best surgeon in the Decatur area to perform your surgery. Not all breast augmentations are the same; it is a very intricate procedure with varied results depending on technique and experience. Dr. Jones uses the highest standard of surgical methods to complete his breast enhancements, including using the invisible scar technique (IST), advanced surgical methods for reduced risk, and impeccable placement for longevity.
Whenever a surgical incision is made, there will be a scar on the skin. This is what makes the IST so valued. Although surgery has been performed, there is no visible scar for our breast implant patients. Even Dr. Jones can rarely find the incision mark, even though he performed the surgery. In addition, he ensures that the breast implant is well supported, placing it behind the fascia and muscles of the breast. This ensures the implant will not drop or sag over time, a common issue in breast implant surgeries. This reduces the need for additional surgeries down the road and creates a natural-appearing breast for our patients.
Breast augmentation is less about vanity and more about improving confidence in your appearance. When you feel confident about the way you look, you are automatically more attractive. Whether you want to look sexy in a swimsuit or just want your clothing to hug your curves, if a breast enhancement will give you confidence it can have intangible benefits for your self-esteem.
Choosing the right plastic surgeon is vital for any cosmetic procedure you choose. If breast augmentation is on your list for improving your appearance, you should invest in the best available surgeon for your procedure. Dr. Jones is a highly experienced plastic surgeon with proven results that can benefit you in your endeavors to change your appearance. Do not settle when it comes to investing in your self-confidence. Join the many happy patients that have come to us for their breast augmentation surgery.
Residents from Decatur and the greater Atlanta area are welcome to visit us at Atlanta Plastic Surgery Specialists. Contact us today for your personal consultation with Dr. Mark Mitchell Jones to discuss improving your appearance with scar-free breast implant surgery.