Duluth Breast Augmentation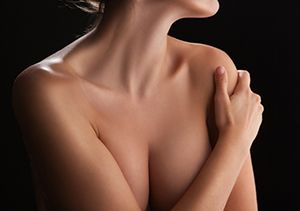 When you feel good about how you look, you exude confidence. However, if you are unhappy with your appearance, it can reflect on how you present yourself to the world. For many women, their breast size and shape can make them feel less attractive. It is not important whether others notice perceived imperfections in their breasts; it affects how they feel about themselves. Breast augmentation can transform breasts to help improve the appearance while giving these women more confidence.
At Atlanta Plastic Surgery Specialists, we understand how important it is to feel happy about your appearance. It is not vanity to want to look and feel your best, just human nature. We offer many plastic surgery options, including breast augmentation, to help you change your outside to match how you feel on the inside. If you are considering breast implant surgery and live in Duluth, GA, we are your local experts for this procedure.
Our team is led by Dr. Mark Mitchell Jones, a dual board certified plastic surgeon with over twenty years of experience. Dr. Jones has performed countless breast augmentation procedures at our clinic in Atlanta with excellent results. Dr. Jones uses the most advanced methods and techniques to create beautiful breasts that look natural, hold up well over time and have no visible scars. You can trust that you will get the best results with the least amount of risk or recovery when you choose our clinic for your procedure.
No-Scar or Invisible Scar Technique (IST)
One of the methods Dr. Mark Mitchell Jones uses in his breast implant surgeries is IST, or the invisible scar technique. This specialized method allows Dr. Jones to insert breast implants behind the muscle in the breast without leaving a visible scar. A tiny incision allows him to access the muscle without cutting the muscle or tissue – this is a "bloodless" technique that reduces risk during surgery and can help with recovery.
Once the incision is made, Dr. Jones uses his own specialized method to stretch the muscle fibers to allow placement of the breast implant. He carefully ensures the implants are shaped and even on both sides for optimal results. With the support of the muscle, the implants are held in place without the concern for the sagging or "bottoming out" that can happen with some breast augmentation procedures. Plus, the scar is essentially invisible. Dr. Jones often has trouble finding the incision point on his patients once they are healed, even though he knows exactly where the scar should be located.
It is important to understand that not all breast implant surgeries are the same. The experience and expertise of the plastic surgeon can make all the difference in the world. Dr. Mark Mitchell Jones has spent many years perfecting his breast augmentation methods to create exceptional results that last for many years. His methods create beautiful breasts that rarely need "touch-ups" or additional surgeries down the road, which is common for many breast implant procedures that use inferior surgical methods.
Breast augmentation can make a big difference in many women's lives. It can change their appearance, but more importantly, give them a boost in their self-confidence. The biggest complaint we hear from our breast implant patients at Atlanta Plastic Surgery Specialists is they wish they would have had the procedure done years earlier.
If you are ready to explore no-scar breast implants from Dr. Mark Mitchell Jones, contact our office to schedule your consultation. We happily accept patients from Duluth, Marietta and throughout the greater Atlanta area. The first step to your new curvy body is just a phone call away.