Breast Augmentation Near Dunwoody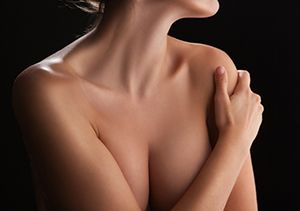 If you think your sexy little black dress would be much sexier if you had more cleavage, you are not alone. Many women of all ages wish they had more curves in their breast area. An estimated 250,000 breast augmentations are done each year in the U.S., giving women the fuller, perkier breasts they desire. For women living in Dunwoody yearning for larger breasts, there is an experienced plastic surgeon nearby in Atlanta offering no-scar breast implants: Dr. Mark Mitchell Jones at Atlanta Plastic Surgery Specialists.
There is nothing wrong with wanting to look your best at any age. Whether you are in your twenties and want to have a more curvaceous figure, or in your forties and want more youthful breasts, undergoing breast implant surgery can fulfill your desire. It is not just about changing how you look but enhancing your appearance to feel good about what you see when you look in the mirror. When you feel good about how you look, it shows in everything you do. Many women experience higher self-confidence in many areas of their life after choosing to make a small change in their appearance.
While breast augmentation can have many aesthetic and self-esteem benefits, not all surgeons that perform this procedure are the same. The experience level and methods used vary greatly and can be the difference between new breasts you love or a procedure you regret. Dr. Mark Mitchell Jones is a highly experienced plastic surgeon; he is dual board certified with over two decades in practice. He uses the most advanced techniques to perform his breast implant surgeries, including certain proprietary methods that offer exceptional results for his patients.
Advantages of No-Scar Breast Implants
Dr. Mark Mitchell Jones uses the invisible scar technique (IST) in his breast implant procedures. This "no-scar" technique does an incredible job of hiding the scar, making it almost impossible to see. The tiny incisions near the areola quickly fade and become non-existent to the untrained eye. However, it is not just the invisible scar that makes this technique so desirable for breast implant patients.
The IST that Dr. Mark Mitchell Jones uses along with his own customized methods create beautiful breast enhancements that last and have less risk than other breast implant procedures. Dr. Jones uses the IST to make small puncture incisions where he can access the breast muscle without cutting it. This "bloodless" technique has fewer surgical risks since the muscle is not cut. The breast implants are inserted behind the fascia and muscle to give them excellent support, helping them last longer without dropping or sagging over time. Dr. Jones carefully manipulates the implants to create the shape the patient desires for beautiful, natural-appearing breasts.
This specialized breast implant technique has gained Dr. Mark Mitchell Jones an excellent reputation among his patients that have undergone this procedure. Due to the specialized method, very few need a touch-up or additional surgeries to maintain the beauty of their breasts. Not only are they pleased with their results, they often refer friends and acquaintances to our clinic. We often hear from our breast implant patients that they are amazed at the difference they feel about themselves – the change goes much deeper than outer beauty. Many have a renewed sense of self-confidence that spills over into every aspect of their lives.
If you live in Dunwoody and have been considering the possibility of breast implant surgery, come learn more about the procedure with a consultation with Dr. Mark Mitchell Jones. You deserve the best surgeon available to ensure that you get the results you desire. Contact Atlanta Plastic Surgery Specialists today to make your appointment and take the first step toward a curvier, more confident you.