Dunwoody Tummy Tuck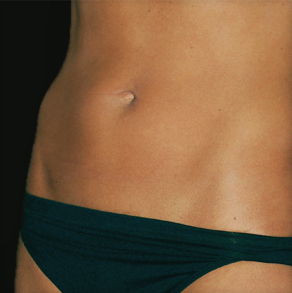 At Atlanta Plastic Surgery Specialists, we offer one of the most advanced methods for tummy tucks in the country. If you live in Dunwoody or anywhere in the greater Atlanta area and are considering changing the appearance of your midsection through surgery, take the time to learn more about our No-Drain, No-Pain Tummy Tuck. Dr. Mark Mitchell Jones has perfected this unique procedure in over 20 years of practice. You can have a flatter, more defined abdomen with less discomfort and a quicker recovery with our specialized abdominoplasty procedure.
Many men and women desire a smaller waistline, but find it nearly impossible to achieve through lifestyle changes. Even with strict dieting and extensive exercise, some issues in the abdomen region cannot be resolved. Once weight is gained in this area, it can be difficult to remove. Plus, the skin and muscles in the abdomen wall can become loose or stretched, refusing to tighten even with exercise. This is when a tummy tuck can be used to transform and sculpt the stomach, achieving results that may not be possible with diet and exercise.
The tummy tuck uses liposuction, skin excision and surgical tightening of the abdomen wall to reduce size in the midsection while creating a tauter tummy. Some of the most common reasons people seek this procedure include:
Post-pregnancy changes in the tummy region
Stubborn fat around the waistline
Flabby skin and muscle after extensive weight loss
Weight gain in the midsection due to age and hormonal changes
Experienced Tummy Tuck Surgeon
At Atlanta Plastic Surgery Specialists, we are proud to have one of the most experienced and skilled plastic surgeons in the country as our founder. Dr. Mark Mitchell Jones started his private practice in 1989 after over ten years of education and training at prestigious medical institutes like Stanford University and John Hopkins Hospital, plus training under renowned plastic surgeon Dr. Yves Illouz in Paris, France. Few plastic surgeons have the extensive training and experience that Dr. Jones offers, especially in the areas of liposuction and tummy tucks.
Dr. Jones has named his specialized approach to abdominoplasty the No-Drain, No-Pain Tummy Tuck. He uses the innovations he has mastered in liposuction and other surgical methods to improve the results of the tummy tuck procedure. Liposuction is a key component of most tummy tucks; it is used in all six levels of tummy tucks that we offer at Atlanta Plastic Surgery Specialists. Dr. Jones applies a no-drain technique in both liposuction and tummy tuck procedures, eliminating the surgical drain that many abdominoplasty patients must wear for several days after surgery. This reduces the scarring, discomfort and complications that can occur from this device.
In addition, the tummy tuck procedure Dr. Jones uses offers less scarring and improved tightening of the abdomen wall without sutures that can be uncomfortable. His extensive knowledge of anesthesia options and pain control methods help minimize the discomfort and improve the experience during recovery for our patients that have undergone our tummy tuck procedure. The combination of the no-drain and the no-pain aspects of our tummy tuck result in fewer possible complications and improved results and have made Dr. Jones a leader in this specialized procedure.
If you live in Dunwoody and want to learn more about abdominoplasty to transform your midsection, schedule a consultation with Dr. Mark Mitchel Jones at Atlanta Plastic Surgery Specialists. Dr. Jones will answer any questions you have and discuss the best options for changing the appearance of your belly region for a flatter, tighter abdomen. Contact us today to make your appointment and begin your journey to a smaller waistline and improved self-confidence in your appearance.