Breast Augmentation Near Johns Creek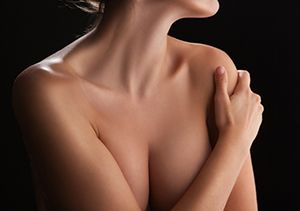 Enjoying the benefits of a voluptuous figure is possible, even if you were not genetically blessed with full breasts. Many women choose to change their silhouette with breast augmentation, giving them the figure they've always craved. If you live in Johns Creek and have been considering breast implants, Atlanta Plastic Surgery Specialists is close by and we offer exceptional breast augmentation with our experienced plastic surgeon, Dr. Mark Mitchell Jones.
Deciding to undergo elective surgery is always a major decision. However, when it comes to improving the way you feel about yourself, it is often worth the investment. Many women feel self-conscious of their appearance due to the size or shape of their breasts. It can limit the types of clothes they wear and impact their self-esteem. If changing your breasts will make you feel more confident and feel better about yourself, it is a worthy investment.
Deciding to have breast implant surgery is only one decision you need to make pertaining to this journey in your life. You also need to choose the surgeon that will perform your breast augmentation. This is not something you should consider lightly; there is a significant difference in the quality of breast implant procedures available. Dr. Mark Mitchell Jones is one of the most experienced plastic surgeons in the Atlanta/Johns Creek area. With over twenty years in practice and a dual board certification, he has the extensive training and experience you want in a plastic surgeon. In addition, his specialized breast augmentation methods have gained him an excellent reputation in this field, with proven results that speak for themselves.
Excellence in No-Scar Breast Implants
Dr. Mark Mitchell Jones uses the invisible scar technique (IST), a preferred method of breast implant surgery. This precise method uses mini incisions near the areola that allow Dr. Jones to access the breast muscle and fascia tissue. When the procedure is completed, these tiny incisions heal rapidly and become almost impossible to see. Even the trained eyes of Dr. Jones have a hard time finding the scars once they are healed, even though he made the incisions himself.
During the procedure, Dr. Mark Mitchell Jones uses a "bloodless" insertion of the breast implants. No muscle is cut, so there is very little blood during the operation. This reduces the risk for the patient, plus helps improve recovery time. To insert the implants, he uses his own special technique to stretch the muscles fibers enough to slip the implants into place. He then shapes them and ensures the breasts are even and match in size and form.
Not all plastic surgeons that perform breast augmentation use these advanced techniques. Not only is the IST excellent for the lack of scars, it also enhances the longevity of the breast implant. The method Dr. Mark Mitchell Jones uses allows the breast implant to be well supported by the muscle – there is 100 percent coverage of the implant by muscle, creating superior support. This reduces the chance of the sagging, dropping or "bottoming out" that can happen when other techniques are used. Our breast implant patients rarely need the touch-ups or surgical upgrades to their breasts that are common in other breast augmentation procedures.
You should feel good about the way you look. If enhancing your breasts would make you feel more confident, then it is worth exploring the possibility. Contact us to make your appointment with Dr. Mark Mitchell Jones today to learn more about our breast augmentation procedures using the no-scar technique. Atlanta Plastic Surgery Specialists welcomes patients from Johns Creek, Alpharetta and throughout the Atlanta area. We look forward to helping you look your best!