Johns Creek Liposuction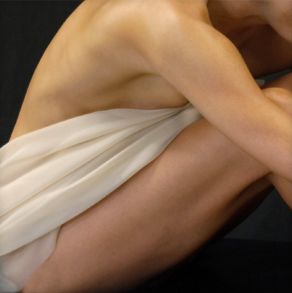 Expect exceptional results when you choose Atlanta Plastic Surgery Specialists for your liposuction procedure. Johns Creek and the greater Atlanta metro area have access to one of the most experienced liposuction plastic surgeons in the country – Dr. Mark Mitchell Jones. With over twenty years of experience and unique training in advanced liposuction techniques, Dr. Mark Mitchell Jones should be your choice for your liposculpture procedure.
Liposuction has been used for decades to reduce fat accumulation and perform body contouring. It is consistently one of the top plastic surgeries performed in the U.S., with over 200,000 procedures done annually. Men and women seek this procedure to remove fat from problem areas that are resistant to exercise and diet. Liposuction can transform your body and give you the self-confidence you deserve. However, not all liposuction procedures, or the plastic surgeons that perform them, are equal in the results they produce.
Dr. Mark Mitchell Jones has had the privilege to train under the pioneer in liposuction surgery. Dr. Yves Illouz is the father of liposuction, inventing the procedure in the 1960s. Dr. Mark Mitchell Jones learned the procedure while receiving education under Dr. Illouz in Paris, France, over twenty years ago. Through decades of practice, he has perfected the techniques he learned from Dr. Illouz and added additional innovations to achieve superior results for his patients seeking liposuction at our Atlanta clinic.
No-Drain Liposculpture
Like most surgical procedures, there are many differences in liposuction results, depending on the surgeon. Any plastic surgeon can remove fat cells through liposuction – but how the area heals and recovers is not always the same. Dr. Mark Mitchell Jones has created what he terms the Jones/Illouz liposculpture technique, an innovative approach that reduces damage to the underlying tissue to aid in healing and to achieve excellent results for his patients.
One of the differences that is most notable for patients is the no-drain approach that Dr. Jones uses. Due to the careful and precise techniques used to protect the essential deep fat layer from injury, the surgical site heals quicker and with firmer results. It also allows for healing to occur without the need for a surgical drain in place during recovery. Most liposuction patients wear a drain to let fluid leave the surgical site for several days after their procedure. With Jones/Illouz liposculpture, no drain is needed, resulting in less discomfort and inconvenience for the patient.
In addition to the no-drain aspect of Jones/Illouz liposculpture, patients appreciate the extra effort Dr. Mark Mitchell Jones puts into relieving any discomfort before and after the procedure. Patients do not need to endure standing unclothed while their bodies are "painted" for surgery. Dr. Jones prescribes a sedative to relax each patient before the procedure, then anesthesia is used to put them under for surgery. The "painting" occurs right before surgery, so they are unaware of the process. Dr. Jones also implements a double-drug approach to pain control for both short-term and long-term pain relief. Patients wake up from surgery with their post-operative garments in place to reduce any additional discomfort.
When it comes to shaping your body with liposuction, you deserve to have the best surgical team on your side. When choosing a plastic surgeon near Johns Creek for your liposuction procedure, consider the experience and commitment to patient care that Dr. Mark Mitchell Jones offers. You will not find a plastic surgeon with more expertise in this procedure in the Atlanta area. Contact Atlanta Plastic Surgery Specialists to schedule your consultation with Dr. Mark Mitchell Jones to learn more about Jones/Illouz liposculpture.