Johns Creek Tummy Tuck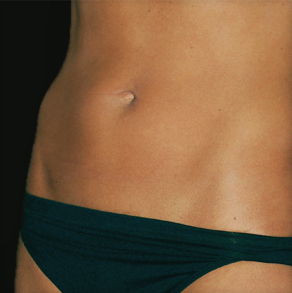 Are you embarrassed by your stomach region? Excess fat or girth in this area can be difficult to hide and make it hard to find clothes that fit correctly. In addition, loose skin or flabby tissue that does not respond to diet or exercise can make you less confident in your appearance, even when you have lost most of the fat in the stomach area. The tummy tuck, or abdominoplasty, was created to transform the stomach and regain a flatter abdomen for an improved, fitter physique and more self-confidence for the patient.
At Atlanta Plastic Surgery Specialists, we have helped many of our patients with excess fat or skin in their midsection regain a flatter stomach. Dr. Mark Mitchell Jones is a dual board certified plastic surgeon with extensive skill and expertise in transforming the abdomen region. In over twenty years, he has created an innovative approach to the tummy tuck, improving results and limiting complications for our patients in Johns Creek and throughout the Atlanta area.
The tummy tuck is more than just liposuction to remove fat. Most abdominoplasty also requires excess skin removal and a tightening of the abdomen wall to create a flatter, more youthful stomach. Dr. Jones offers six different types of tummy tucks to address different issues within this area, giving our patients customized results to achieve the look they desire. In addition, his No-Drain, No-Pain Tummy Tuck offers less discomfort, improved recovery and fewer scars with fewer complication possibilities for the ultimate in stomach contouring.
Improved Abdominoplasty Results
The tummy tuck is desired by anyone who cannot remove the extra skin or fat from their midsection through diet and exercise alone. Once the skin and tissue are stretched, even extensive toning of this area through exercise may not result in a flat or tight abdomen. This is common after extensive weight loss or pregnancy. For some, hormonal changes and age can make it difficult to lose size in this area, requiring surgical methods to sculpt the waist and tummy.
During the tummy tuck procedure, liposuction is almost always used to remove any excess fat. This is one of Dr. Jones' specialties. In addition to his extensive training and experience over the last few decades as a plastic surgeon, he also was fortunate to have trained under the inventor of liposuction, Dr. Yves Illouz, in Paris, France. He took the knowledge he gained from Dr. Illouz and improved on the techniques over twenty years to create his "no-drain" method for liposuction and combined it with a "no-pain" approach to the tummy tuck. This innovative abdominoplasty procedure can be customized to each patient to achieve excellent results with less discomfort and chance of complications.
The "no-drain" aspect of the tummy tuck at our clinic refers to the lack of a surgical drain after the procedure. Many liposuction procedures result in excess fluid buildup that requires a drain be worn to siphon off the fluid for up to two weeks after the surgery. Dr. Jones' method limits the fluid so no drain is needed. This is much more comfortable and convenient for patients and results in smaller scars and fewer chances of complications. The "no-pain" factor is due to Dr. Jones' innovative method for using anesthesia before, during and after the surgery to limit pain for the patient. While some discomfort or soreness is expected after any surgery, the pain level is diminished through his specialized techniques.
If you want more self-confidence from an improved shape and flatter stomach, schedule a consultation with Dr. Mark Mitchell Jones at Atlanta Plastic Surgery Specialists. We offer advanced tummy tucks for our patients from Johns Creek at our clinic in Atlanta. Contact our office today to schedule your appointment and learn more about the No-Drain, No-Pain Tummy Tuck that is only available through Dr. Jones.