Breast Augmentation Near Marietta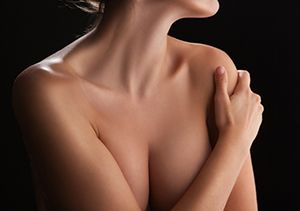 A curvy shape that includes full breasts is desirable by many women. When genetics short-changed you on the size of your breasts, or your breasts have changed as you have gotten older, breast augmentation is an option. No-scar breast implant surgery can give you the size and form of breasts that will enhance your shape. You can have the curvy body you prefer, helping bolster your self-confidence and esteem.
Breast size and shape are an integral part of your overall appearance. For some women, they may feel like their body is not balanced. You may have generous hips and a small waist, but breasts that are too small to finish your hourglass shape. Maybe one breast is smaller than the other, or you just want a more voluptuous figure. If changing your breasts can help you feel better about the way you look, breasts implants may be the solution you need to make your vision come true.
At Atlanta Plastic Surgery Specialists, we offer superior breast augmentation procedures for our patients from Marietta and throughout the Atlanta area. Dr. Mark Mitchell Jones is our talented plastic surgeon, with decades of experience and a dual board certification. Using the latest techniques and most advanced methods, Dr. Mark Mitchell Jones can enhance the size and shape of your breasts without leaving a visible scar behind. His method of breast implant surgery offers excellent results that can last for many years without the need for additional surgeries.
Advanced No-Scar Breast Implant Surgery
Dr. Mark Mitchell Jones uses the invisible scar technique, or IST, the highest standard in breast augmentation. This surgical technique not only minimizes the scar from the procedure, it improves the placement of the breast implant for beauty and longevity. IST is only used by the most experienced plastic surgeons that have undergone extensive training to properly use this advanced method of breast augmentation.
During the breast implant surgery, Dr. Mark Mitchell Jones makes very small incisions near the areola to access the breast muscle and fascia tissue under the skin. He carefully uses his own proprietary methods to manipulate the breast muscle fibers to insert the breast implant behind the muscle. He does this without cutting the muscle, which allows for quicker healing and less risk during surgery. The breast implant is covered completely by the muscle which supports it and holds it in place.
This method helps reduce the risk of many of the common issues that have occurred with breast implants in the past. IST makes the scar undetectable while giving complete support to the breast implant. With Dr. Mark Mitchell Jones' special alterations to this method, the breasts look natural, yet will not drop, sag or "bottom out" like other breast augmentation procedures. His experience and talent in the field give our patients access to the most beautiful breasts with less risk of complications.
Choosing to undergo breast augmentation surgery is a big decision. It is not something you want to trust to just any plastic surgeon. At Atlanta Plastic Surgery Specialists, we have many testimonials from happy patients that appreciate the quality of Dr. Mark Mitchell Jones' work and recommend him to others for their breast procedures. Look at the before and after pictures in our gallery to see some of the results from breast implant procedures performed at our clinic.
If you live in Marietta and are weighing your options for breast implant surgery, take the time to meet with Dr. Mark Mitchell Jones at our office in Atlanta. Contact us today to schedule your appointment to begin your journey toward the curvy figure you have always wanted with larger or enhanced breasts.