Marietta Liposuction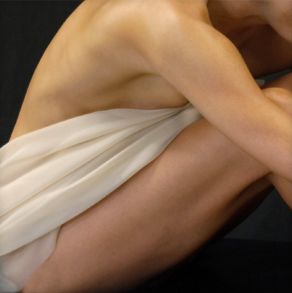 Are you tired of trying to hide problem areas on your body? Even with stringent diet and exercise, there are some individuals that struggle to lose fat from certain areas on their body. It is not your fault. Genetics are often to blame – many women have "saddlebags" on their thighs that will not budge and men often complain of "love handles" that trips to the gym cannot shrink. Liposuction can put an end to those trouble areas for good.
Liposuction is not a weight loss method, but a targeted surgical technique to remove fat to sculpt the body. It does not replace diet and exercise for weight loss but enhances your efforts by removing the areas that will not go away through a healthy lifestyle. Ideal candidates are height-weight proportionate but have specific areas that collect fat, usually on the abdomen, hips, thighs or upper arms. Liposuction removes the fat cells, changing the shape of the patient for long-term results.
If you live in Marietta and have been wondering if liposuction is right for you, come see us at Atlanta Plastic Surgery Specialists. Dr. Mark Mitchell Jones is a dual board certified plastic surgeon with extensive training and experience in liposuction procedures. His specialized education under the inventor of liposuction has given him a unique perspective on performing this procedure. With twenty-plus years of experience, he has created innovative methods to achieve exceptional results through his liposculpture technique.
Advanced Liposuction Methodology
Not all liposuction is the same. While all plastic surgeons perform liposuction for body sculpting or to enhance other procedures, they do not all have the same level of expertise as Dr. Mark Mitchell Jones. In fact, few plastic surgeons in the world can boast to have the experience and training of Dr. Jones. Training under Dr. Yves Illouz – the father of modern liposuction – Dr. Jones learned this procedure in Paris, France, in the 1980s. For the last few decades, he has been perfecting the procedure to offer the most advanced liposuction methodology for his patients.
What makes the biggest difference in liposuction techniques? Dr. Mark Mitchell Jones uses many different innovations to improve results, including his no-drain liposuction. Since no two people are the same, there is not a single liposuction method that is going to get optimal results for all patients. That is why Dr. Jones customizes every liposuction surgery to the patient, not to a specific method. He uses both open and closed liposuction and relies on his experience and expertise to tailor the surgery to the patient's needs.
Jones/Illouz liposculpture is the term Dr. Mark Mitchell Jones coined for his specific approach to liposuction. One aspect is that he spends more effort on preserving the fat tissue and skin left behind than on the fat removal itself. Any plastic surgeon can remove fat cells if they have the right equipment; it is the careful preservation of the remaining tissue that aids in quicker healing and better results for the long-term. Due to his precise methods, Dr. Jones does not need to insert a drain into the surgical site for excess fluids. This no-drain method improves comfort for the patient while healing and reduces the risk of complications during recovery.
If you live in Marietta and have wondered if liposuction could be right for you, come see us at Atlanta Plastic Surgery Specialists. Dr. Mark Mitchell Jones will meet with you personally to determine the best approach to sculpting your body through liposuction and other options. You deserve to have a body you love for improved self-esteem and confidence. Contact us today to schedule your consultation at our clinic in Atlanta.