Roswell Tummy Tuck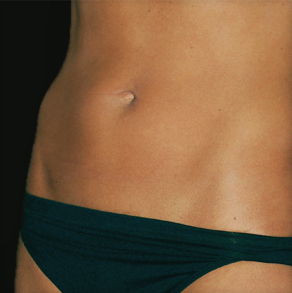 Both men and women can struggle to lose unwanted fat around their midsection. There are times when no number of crunches or low-calorie diets can seem to budge the stubborn extra pounds on the belly. Plus, even those who do lose weight may find their skin never bounces back to the way it was before they gained weight. The tummy tuck, or abdominoplasty, can finish what diet and exercise are unable to do, giving you a slimmer, tighter tummy.
At Atlanta Plastic Surgery Specialists, we offer many surgical options to transform your body or face, including our signature tummy tuck procedure. Dr. Mark Mitchell Jones has coined his abdominoplasty the No-Drain, No-Pain Tummy Tuck due to the specialized techniques he uses to remove the need for the surgical drain and reduce discomfort for the patient. Patients from Roswell and throughout the Atlanta area can enjoy a firmer, smaller waistline with fewer risks and less pain when they choose Dr. Jones as their plastic surgeon for a tummy tuck.
There are many reasons our patients come to us to pursue a tummy tuck. Women who have had children are one group. Often the skin and muscle in the abdomen do not look the same after pregnancy, especially women who have had a few children. Another group is anyone who has lost a large amount of weight. Once the fat is lost, the skin can be stretched and the tissue/muscle underneath can be flabby. And of course, both men and women can find it hard to lose weight around their midsection as they get older, which abdominoplasty can help combat.
Advanced Options in Abdominoplasty
The tummy tuck is not one procedure, but a combination of plastic surgeries to create a flatter, tighter abdomen. If the stomach of the patient is protruding with sagging skin, most likely the abdominoplasty will include liposuction, skin excision and tightening of the abdomen wall. Dr. Mark Mitchell Jones offers six different types of tummy tucks to customize the procedure for our patients.
What makes the tummy tucks Dr. Jones performs different is the amount of expertise and experience he brings to the table. Dr. Jones studied with Dr. Yves Illouz, the creator of liposuction, in Paris, France. He learned liposuction from the original source and then spent over twenty years creating advanced methods to use with this procedure. He also perfected the other aspects of the tummy tuck. He has found not using sutures to tighten the abdomen wall is more comfortable for the patient while still achieving excellent results.
The "No-Drain, No-Pain" label for Dr. Jones' tummy tucks refers to the expertise he uses to improve the surgical process for the patient. Most liposuction requires a drain be inserted into the surgical site to allow excess fluid to leave. Patients may need to wear this drain for up to two weeks after their surgery. This can be uncomfortable, inconvenient and cause a larger scar. Dr. Jones' technique reduces fluid buildup so no drain is needed. Without the drain, recovery is more comfortable with less chance of complications. In addition, Dr. Jones uses unique anesthesia and pain control methods to ensure his patients experience as little pain and discomfort as possible. Every measure is taken to ensure the procedure is as painless as possible, while still achieving exceptional results.
If you live in Roswell and want the self-confidence a smaller waistline can achieve, contact Atlanta Plastic Surgery Specialists today. We can schedule a personal consultation with Dr. Mark Mitchell Jones to discuss how you can achieve the tighter, flatter tummy you desire.