Breast Augmentation Near Sandy Springs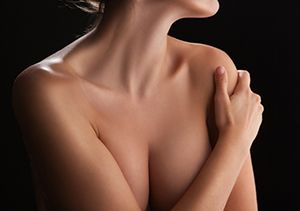 There are many reasons women decide to undergo breast augmentation surgery. Some women have always wanted larger breasts due to a genetic disposition and decide to finally get what nature denied them. For other women, changes in their body from age, pregnancy, weight loss or other factors have affected their breasts. Augmentation can help them regain fuller, perkier breasts for a sexy, youthful figure. Whatever the reason, if you are considering breast augmentation, you want the best plastic surgeon in the Sandy Springs area to perform your surgery.
Dr. Mark Mitchell Jones at Atlanta Plastic Surgery Specialists in Atlanta should be on your list of top surgeons to perform your breast augmentation. With over twenty years of experience, a dual board certification and many accolades throughout his career, Dr. Mark Mitchell Jones is a plastic surgeon you can trust to achieve the best results. It is important to find a surgeon that will listen to your desires and help you find the best cosmetic solution to meet your expectations. Dr. Jones will work with you to find the best augmentation procedure for your body type and ensure you get the best results.
Breast augmentation is performed by many plastic surgeons, but not all results are the same. There is a vast difference in technique and expertise in the field. Dr. Mark Mitchell Jones uses the most advanced plastic surgery methods to create exceptional results for our patients. He has perfected techniques that are uniquely his to ensure that his patients receive breast implants with no scar that will last for many years to come.
No-Scar Technique for Breast Implants
Every medical field has advancements that are made to achieve safer, better results for patients, and plastic surgery is no exception. When it comes to breast augmentation, the most advanced method used is the invisible scar technique, or IST. This is not just a technique to hide the scar of surgery, even though it does that quite well. It can also limit the damage to muscle and tissue for quicker recovery, create longer lasting results, and reduce the risk of complications.
Dr. Mark Mitchell Jones uses IST and his own particular techniques during breast augmentations for excellent results. The IST uses tiny punctures or incisions near the areola to access the inside of the breast. This is done carefully so the muscle is not cut. The trick is to stretch the muscle fibers to allow the implant to be placed behind the muscle without cutting. Dr. Mark Mitchell Jones has a specialized technique he uses to do this, then he places the patient in an upright, seated position to manipulate the implants into the right placement and shape.
Not all plastic surgeons have the experience and expertise to create new breasts that look natural without any evidence of a scar. Not only do the breasts that Dr. Mark Mitchell Jones creates look beautiful, they are less likely to have any of the common issues that breast implants can have. His techniques help secure the implants in place with 100 percent coverage by the breast muscle for excellent support. This reduces the chance of the implants shifting or dropping, which can happen with implants that are placed using inferior methods. It is worth the investment to find a surgeon with the experience and expertise of Dr. Mark Mitchell Jones to reduce the chance of needing additional breast surgeries or repairs in the future.
If you live in Sandy Springs and want to explore the possibility of no-scar breast implants, contact Atlanta Plastic Surgery Specialists today. We can schedule you a private consultation with Dr. Mark Mitchell Jones to begin deciding whether breast augmentation is right for you.