Sandy Springs Liposuction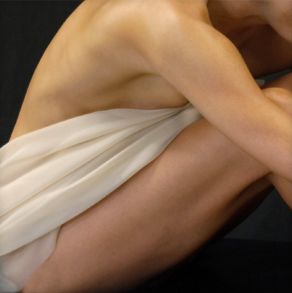 When you have the body shape you desire, it can have a positive impact on your life. You feel more confident; you can wear the clothes you prefer and it can bolster your self-esteem. Living a healthy lifestyle with proper diet and exercise are important to achieving the body shape you want, but that is not always enough. If you have areas that seem resistant to fat loss, you may be a good candidate for liposuction.
There is not a magic bullet for weight loss, nor is liposuction intended for that purpose. However, if you are one of the many people in Sandy Springs that are trying to sculpt your body, liposuction may be an option. If you have trouble areas that seem resistant to losing fat, it is more than just a metabolism issue. Your genetics and other biological factors can affect your shape. Liposuction can be a solution to remove those pockets of fat you have tried so hard to lose.
At Atlanta Plastic Surgery Specialists, we are dedicated to helping our patients achieve their appearance goals. One of the many services we offer is liposculpture, a method of removing fat cells from stubborn problem areas. Our talented plastic surgeon, Dr. Mark Mitchell Jones, has the training, experience and credentials that set him apart in his field, especially in performing liposuction. His advanced methods and expertise can help you achieve the results you desire for sculpting your body.
The Jones/Illouz Liposculpture Technique
Very few plastic surgeons can claim the expertise in liposuction that Dr. Mark Mitchell Jones has achieved in his over 20 years as a plastic surgeon. Two decades of experience is just the beginning of his long list of credentials and education in this procedure. In the 1980s, he studied liposuction techniques from the father of the procedure – Dr. Yves Illouz. It was this influence that helped him create his own proprietary method, the Jones/Illouz liposculpture technique.
Most plastic surgeons use liposuction in their practice. The difference between them and Dr. Mark Mitchell Jones is the level of experience and expertise they have obtained. Dr. Jones took what he learned from training with Dr. Illouz and perfected improved methods for liposuction. He termed the method Jones/Illouz liposculpture, giving credit to his mentor for his many years of research and innovation.
Dr. Mark Mitchell Jones uses a no-drain liposuction that improves the results for his patients, both in appearance and recovery from the procedure. He uses multiple methods for liposuction and various equipment to complete the procedure, all customized to the specific needs of the patient. The precise methods he uses to remove the fat cells carefully preserves the tissue needed for recovery. This reduces the accumulation of fluids that usually would require a surgical drain to be placed in the site. The no-drain liposuction method associated with Jones/Illouz liposculpture helps improve the recovery process and reduces discomfort for the patient. The overall result of Dr. Jones' method is a better experience for the patient with lower risk of complications that can lead to additional surgeries.
Undergoing liposuction has had many positive effects for our patients at Atlanta Plastic Surgery Specialists. With the help of the expertise and experience of Dr. Mark Mitchell Jones, they are finally able to achieve the body shape they desire for improved self-confidence. If you want to explore the possibility of liposculpture, give us a call at our office in Atlanta. We happily accept patients from Sandy Springs and throughout the greater Atlanta area. Contact us today to schedule your consultation and learn more about the benefits of Jones/Illouz liposculpture and our many other cosmetic services.