Sandy Springs Tummy Tuck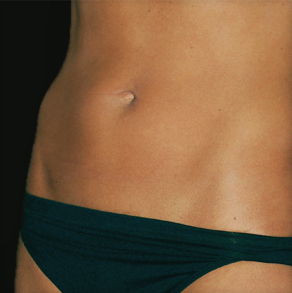 When your midsection accumulates fat and excess skin or resists attempts to tone the muscle, it can make you feel less confident in your appearance. Clothes many not fit correctly – you may even try to hide your stomach under larger, billowy shirts. If lifestyle changes like diet and fitness efforts have not worked to change the appearance of your midsection, it may be time to consider a tummy tuck.
Abdominoplasty, or the "tummy tuck," is a plastic surgery that removes excess fat, reduces loose skin and tightens the muscles in the abdomen wall. There are many men and women that can benefit from this procedure, in all age groups. Some reasons people seek abdominoplasty include:
Post-pregnancy excess skin, fat or muscle loss
Excess skin and flabby abdomen after excessive weight loss
Hormonal changes causing midsection weight gain
Age-related sagging skin or fat accumulation
Body contouring for improved appearance
The procedure can include three different aspects, including liposuction to remove fat, excision to remove excess skin and sutures placed in the abdomen wall to tighten the muscles. When performed by an experienced, skilled plastic surgeon, a tummy tuck can reduce the size and improve the contours of the stomach.
If you live in Sandy Springs and are considering a tummy tuck for an improved body, Atlanta Plastic Surgery Specialists offers exceptional results from our abdominoplasty procedures. Dr. Mark Mitchell Jones has over twenty years in practice, plus a substantial amount of specialized training at some of the most prestigious medical facilities in the world. As a double board certified plastic surgeon, he has the education, training and experience you can trust to perform your procedure with excellence.
Advanced Abdominoplasty Techniques
Tummy tucks, or abdominoplasty, is performed by many plastic surgeons, but not all have the same experience or level of expertise, which can affect the results. One of the main components of the tummy tuck is liposuction, which requires extensive experience to perform to the highest level. Dr. Mark Mitchell Jones is a liposuction expert, having studied under the inventor of liposuction, Dr. Yves Illouz, in France. He has spent over two decades improving his liposuction technique to offer advanced options in body contouring to his patients, including using this technique as part of the tummy tuck procedure.
Dr. Jones offers six different types of tummy tucks and all include liposuction. His specialized liposuction technique reduces fluid buildup, eliminating the need for a surgical drain during post-op recovery. This is significant since many liposuction patients must wear a drain for up to 15 days after surgery. This can be uncomfortable, cause complications and leave a larger scar. Dr. Jones' advanced liposuction technique is one of the reasons his tummy tucks have such amazing results for our patients.
In addition to the no-drain liposuction, Dr. Jones also uses his expertise to reduce scarring and improve the toned appearance of the midsection during abdominoplasty. He also focuses on making the entire experience as comfortable and painless for the patient as possible. Patients are not forced to stand exposed while surgical drawings on their abdomen are made; he waits until they are sedated to make his markings. Dr. Jones uses a blend of anesthesia and pain control methods to reduce pain, which is why he has termed his abdominoplasty the No-Drain, No-Pain Tummy Tuck.
At Atlanta Plastic Surgery Specialists, we invite our neighbors from Sandy Springs and throughout the greater Atlanta area to come see us for all your cosmetic surgery needs. If you want a tighter, smaller midsection, come learn more about our options for tummy tucks and liposculpture. Contact us today to schedule your confidential appointment with Dr. Mark Mitchell Jones at our office in Atlanta.