Breast Augmentation Near Vinings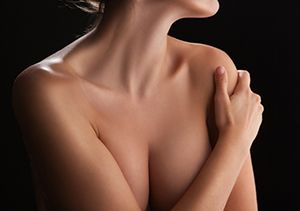 You deserve to love your appearance – it helps improve the confidence you project to the world. When you have an area of your body that makes you feel self-conscious, it can detract from that confidence. For many women, their breast shape or size can make them feel less attractive. If you have wished you had larger breasts, or want to improve the volume lost over the years, breast augmentation may be exactly what you need to regain your self-confidence.
You may be surprised how many women have breast implants, even in the Vinings and Smyrna area. You may not even realize they had "work done" if they are one of the many patients that chose Atlanta Plastic Surgery Specialists for their breast augmentation. Our team, headed by the talented Dr. Mark Mitchell Jones, uses the most advanced techniques in breast implant surgery to create natural, alluring breasts that our patients love.
When it comes to plastic surgery, the surgeon you choose is the most important aspect of deciding to have the procedure performed. This is very true when it comes to breast augmentations. There are advanced methods and techniques that can be used to achieve the best results with less chance of complications down the road. Dr. Mark Mitchell Jones has over two decades of work in the plastic surgery and breast implant field that speak to his experience and expertise. He only uses the most reliable and tested methods to perform breast augmentations to ensure his patients get the best results.
Breast Implants Using the No-Scar Technique
In the field of plastic surgery, the highest expertise level for breast implants is the surgeons that use IST, or the invisible scar technique. IST makes the incision points virtually impossible to see and offers many other benefits. This technique allows the implants to be carefully inserted behind the breast muscle without any cutting of the muscle tissue. This is a bloodless surgery method, reducing risk to patients and helping minimize the recovery time after the procedure.
Dr. Mark Mitchell Jones has perfected the IST and has added his own proprietary methods for optimal results. His ability to carefully place the implants behind the muscle without perforating the muscle fibers ensures the implants have exceptional support. Once in place behind the muscle and fascia in the breast, Dr. Jones uses his expertise to shift the implants into the right shape and symmetrical balance. This is very important to ensure the implants cannot be seen and are well supported inside the breast tissue. This method has garnered exceptional results for our breast implant patients, without the "bottoming out" or sagging that can occur with less experienced surgeons that use outdated techniques.
Results are the most important selling point of any plastic surgery. Dr. Mark Mitchell Jones has hundreds of happy patients from the Vinings, Smyrna and Atlanta area that have shared their experiences with our clinic. Our breast implant patients are exceptionally pleased with their results. The most frequent complaint we hear is not really a complaint at all. They only wish they would have come to see Dr. Mark Mitchell Jones sooner for their breast implant procedure.
Breast implants can make a big difference in your life if you are unhappy with your breasts. It is not only about changing your outer appearance but also about making you feel more confident as a woman. You should love the way you look, and if something as simple as larger or fuller breasts can achieve that, then it is worth exploring.
If you are ready to learn more about breast augmentation, contact Atlanta Plastic Surgery Specialists to schedule your consultation with Dr. Mark Mitchell Jones. You deserve to feel and look your best – if a curvier silhouette will help then maybe breast implants are right for you.