Vinings Tummy Tuck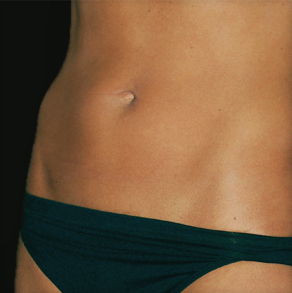 Excess weight around the midsection is a common issue, one that is not always easy to combat through exercise and diet alone. Age, hormonal fluctuations, pregnancy and weight gain/loss can all affect the appearance of the abdomen, both in size and tone. Abdominoplasty, or the "tummy tuck", is a surgical procedure that can reduce size and form and increase the tightness of the stomach, creating a more svelte appearance. At Atlanta Plastic Surgery Specialists, we offer exceptional tummy tuck results for our patients from Vinings, Smyrna and throughout the Atlanta metro area.
There are many people that wish they could have the midsection they had in their youth. For women, pregnancies can alter the skin and abdomen wall, creating a "pooch" that does not respond to exercise or fat reduction methods. Men also combat weight in their midsection, especially as they get older. The tummy tuck reduces the size by removing fat through liposuction. It can also tighten the abdomen wall and skin through surgical procedures, creating a more sculpted, toned appearance for the stomach.
Dr. Mark Mitchell Jones is the resident plastic surgeon at Atlanta Plastic Surgery Specialists. Not only is he a dual board certified plastic surgeon with over twenty years in private practice, he also has exceptional credentials that differentiate him from other plastic surgeons. He studied under Dr. Yves Illouz, the creator of liposuction, in Paris, France. In addition, he has used his years of experience to innovate new methods for liposuction and tummy tuck procedures that gain better results with an improved experience for our patients.
The No-Drain, No-Pain Tummy Tuck Procedure
Changing the appearance and size of the abdominal region requires extensive surgical experience. It is not just liposuction, although that is a primary factor in reducing the fat in this targeted area. For many, it is excess skin and a flabby abdominal wall that create a protruding or thicker waistline. Dr. Mark Mitchell Jones uses his extensive skill and experience to create a leaner, fit appearance while reducing the pain and complications that can accompany a tummy tuck.
The No-Drain, No-Pain Tummy Tuck is Dr. Jones' invention. Through many years of experience, he has created a tummy tuck procedure that leaves fewer scars, has less pain and fewer complications than the traditional abdominoplasty. The first advantage is the lack of a surgical drain after the procedure. Most liposuction and tummy tuck patients must endure a drain to reduce fluid buildup after the procedure. This can last for days, even weeks, requiring the patient to empty the drained fluid and wear the uncomfortable drain device. This can also increase the risk for complications and leave a more noticeable scar. Dr. Jones' proprietary method reduces fluid, so there is no need for a surgical drain.
The second part of Dr. Jones' tummy tuck procedure that differentiates it from other plastic surgery clinics is the reduced pain and improved results. Through his extensive experience, Dr. Jones has created methods that tighten the abdominal wall without sutures that can be uncomfortable for the patient. In addition, he uses his expertise to hide scars and contour the abdomen for the best aesthetic results. Last, but not least, he uses his knowledge of anesthesia and pain control to ensure our patients have little discomfort and pain throughout the procedure. This can improve the overall experience, from pre-op procedures through recovery.
If you live in Smyrna or Vinings, you have access to one of the most advanced tummy tuck procedures in the country at Atlanta Plastic Surgery Specialists. Dr. Mark Mitchell Jones and our team can help you find the right solution to contour your midsection for a beautiful new shape. Contact our office today to schedule your private appointment with Dr. Jones and take the first step to a smaller, more fit stomach with our No-Drain, No-Pain Tummy Tuck.