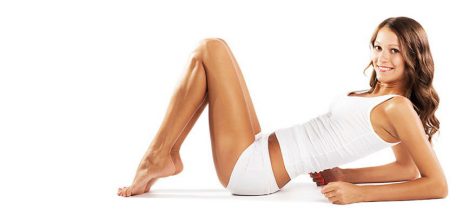 When the sun is out, a long drive to the beach is worth the effort for most Atlanta residents. Unless, that is, concerns about body image are an overriding factor. From excess weight to sagging skin, visible perceived imperfections can really impact a person's self-esteem.
Health issues aside, there is nothing wrong with carrying a bit of extra weight as long as you are happy with your own body image. However, as soon as how you look begins to create feelings of inadequacy or prevents you from participating in enjoyable activities, it is time to make a change.
Fat Removal
For people who struggle to lose weight, fat removal through procedures such as liposuction is an option. This is not a diet but, rather, a faster way to shed weight and improve the confidence of the patient.
Struggling to slim down can lead to mental health issues like depression, which often results in comfort eating. Starting from a more positive point can actually help many patients commit to a better diet and exercise regimen.
Body Lift after Weight Loss
All too often, losing weight is only the start of the journey. Loose skin and stretch marks leave a legacy that is not easily erased through better lifestyle choices. If you have worked hard to shed the pounds but are still not confident in your shape and appearance, body lift procedures can add the finishing touches.
Consultation with an experienced plastic surgeon who understands body aesthetics can help you choose the best path forward. By the time summer rolls around again, you can achieve the body shape and aesthetics to make visiting the beach a foregone conclusion.
Would you like to learn more about body and facial improvement treatments in your area? Call Atlanta Plastic Surgery Specialists to book a consultation today.
Posted on behalf of Dr. Mark Mitchell Jones, Atlanta Plastic Surgery Specialists, P.C.