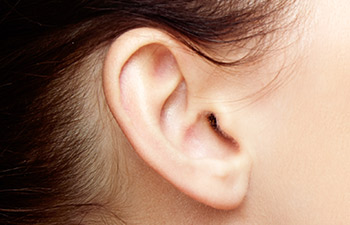 Repairing earlobes is not often the first thing people think about when they consider cosmetic plastic surgery. Dr. Mark Mitchell Jones and the expert team at Atlanta Plastic Surgery Specialists have longstanding expertise in earlobe repair surgery.  If you are considering earlobe repair, Dr. Jones will meet with you to assess the condition of your lobes and customize a repair or restoration plan. He will answer your questions and address any apprehensions you may have about the procedure.
Earlobe surgeries are on the rise as both men and women seek to repair three common conditions:
Earring Hole Tears – earrings frequently get caught in sweaters or clothing or pulled by babies or children causing a laceration to the lobe.
Earring Hole Stretching – years of heavy earring wear can cause the lobe to thin, stretch, and eventually tear.
Lobe Restoration from Gauging – gauging, also known as ear stretching, is a form of body art where progressively larger pieces of discs and jewelry are used to stretch the area of piercing.
Earlobe repair is considered a minor procedure and is conducted in the office under local anesthesia. The earlobe is numbed so that the patient will not feel anything as the revisions and corrections are made. Typically, repairs can be made in less than an hour.
Once the repairs have been made, you will be given after care instructions about how to clean and monitor the dissolving stitches. After 2-3 months of healing, consideration can be given to piercing the area again. Dr. Jones will talk to you about whether this may be possible for your specific situation.
With over 20 years of training and experience, Dr. Jones' qualifications and experience in cosmetic and reconstructive plastic surgery are unparalleled. He is passionate about helping people with the restoration of their earlobes after damage from earrings, lacerations, accidents, or gauges. Call our office to book your consultation.