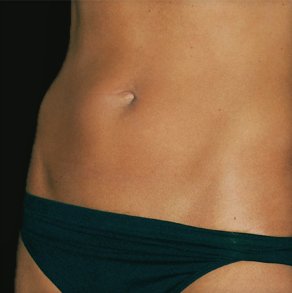 An Abdominoplasty, also known as a "tummy tuck" is a surgical procedure that can be used to remove excess fat and skin and restore weakened or separated abdominal muscles. This common cosmetic surgical procedure is often used for women after childbirth or women and men who have lost a substantial amount of weight. The result is a smoother and firmer abdominal profile.
In the past, abdominoplasty surgery involved a long and painful recovery period and the risk for complications was high. Thankfully, with today's innovations, tummy tuck surgery has a lower risk for complications and involves a shorter, less painful recovery time.
However, not every plastic surgeon utilizes these cutting edge techniques when performing abdominoplasty surgery.
That is why it is vitally important to research your plastic surgeon, prior to undergoing tummy tuck surgery. During your initial consultation, it is a good idea to ask your surgeon what surgical methods he or she will employ and how many abdominoplasty surgeries he or she has completed. You should also ask about your recovery time and any potential complications.
Dr. Mark Mitchell Jones of Atlanta Plastic Surgery Specialists has synthesized the best he has learned from his training at Stanford Medical Center and Johns Hopkins Hospital and from careful introspection of his own work to come up with a "No-Drain-No-Pain" tummy tuck procedure. The result is a proven technique that minimizes complications while at the same time optimizing the final result.
Dr. Jones' tummy tuck innovations include three key elements that serve to minimize complications and remove exactly and all the undesired fat tissue while optimizing the final look and feel. First, a careful customization of the skin excision to helps to minimize complications. Second, Dr. Jones uses both the traditional, or closed, wound and the less common open wound liposuction to accurately remove all the undesired fatty tissue. He complements the two types of liposuction with solid probe ultrasound/laser. Third, Dr. Jones employs a unique internal girdle suturing technique to tighten the deeper abdominal wall structures for a fit look. This method accomplishes a strong, controllable strengthening and tightening of the loose abdominal wall. Dr. Jones does not place permanent sutures that the patient can feel years down the road. In summary, the "No-Drain-No-Pain Tummy Tuck" eliminates the use of drains and minimizes the complications when addressing the first three abdominal dilemmas—loose skin, increased fat, and bulging abdominal wall.
If you desire an improved abdominal profile, but have not considered tummy tuck surgery due to fear of complications or a long, painful recovery, you may want to reconsider. Innovations in abdominoplasty surgery now make it a much more attractive option for many people. If you would like to get more information or to determine if tummy tuck surgery is right for you, talk to a board-certified plastic surgeon in your local area or call Atlanta Plastic Surgery Specialists at (404) 355-3566.
Posted on behalf of Dr. Mark Mitchell Jones, Atlanta Plastic Surgery Specialists, P.C.
Circle Us on Google+