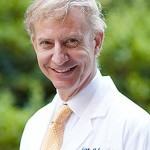 The entire face consists of more than just your eyes, nose, and mouth. Your facial features include your hair line, cheek bones, chin, jaw line, and neck. The aging process affects all areas of the body, including all of your facial areas. It is not uncommon for different areas of the face to age differently on individual persons, but all areas will eventually be affected. Neck lift surgery is a common procedure in which the lower portion of the face is tightened and smoothed. This procedure is commonly paired with a face lift surgery in order to achieve the most dramatic results of the entire face.

The aging process combines with the effects of gravity on the skin to pull it downward and away from the facial frame. The infamous "turkey neck" is one of the most disturbing facial occurrences. This sagging skin on the neck is the result of a combination of muscle loss and collagen loss. When muscle is lost, the skin is no longer pulled tightly to the frame. With collagen loss, the firmness and fullness of the skin which gave it its youthful appearance is lost. The combination of these can leave an excessive amount of skin hanging away from the neck, chin, and jaw line.
Dr. Mark Mitchell Jones of Atlanta Plastic Surgery Specialists is an experienced, double board certified plastic surgeon who has years of experience in performing neck lift surgeries. His extensive training in the United States and abroad has allowed him to develop techniques that hide scars in the hair line, tighten muscles and skin, and reduce fat in the neck area. His expertise is par to none in comparison to most plastic surgeons.
Neck lift surgery is typically performed as an outpatient surgical procedure, unless it is combined with multiple other procedures. Most patients recover quickly with minimal discomfort, and are overly pleased with the results that they are able to accomplish through this surgical procedure.
If you are interested in neck lift surgery, contact Atlanta's most noted expert, Dr. Mark Mitchell Jones of Atlanta Plastic Surgery Specialists. Dr. Jones looks forward to helping you achieve your plastic surgery goals.
Posted on behalf of Dr. Mark Mitchell Jones, Atlanta Plastic Surgery Specialists, P.C.
Circle Us on Google+