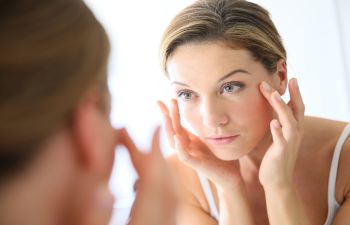 You may need no convincing that some cosmetic work would greatly improve your appearance and erase the signs of aging. The barrier could be that you just don't have the time or inclination to undergo an extensive facelift procedure. And that's perfectly fine. Everyone is different, with different needs and goals. That's why a QuickLift mini facelift procedure from Atlanta Plastic Surgery Specialists, PC, may be just the right answer for you.
What is a Mini Facelift?
Unlike a regular facelift procedure, a QuickLift mini facelift focuses on a less extensive number of repairs, so you can recover more quickly and with less healing time. Using this advanced technique, you risk fewer complications and smaller, less-noticeable scars while gaining a younger appearance that looks natural. You do not take on a drastically altered appearance, only a younger, more vibrant version of you.
Dr. Mark Mitchell Jones is a is a double board certified plastic and reconstructive surgeon with the training and experience needed to make minor, but vital, corrections that make a huge difference. With over 20 years of training and experience, Dr. Jones is well qualified to help you design and realize the new look you seek.
With a simple procedure, Dr. Jones can smooth your neckline, tighten your jowls and add definition that aging has taken away. Your results will be immediately apparent, but friends and family will wonder just what happened. And the best part is that you can return to your normal routines in a matter of days, not weeks or months, as with a full facelift.
Atlanta Facelift Specialists
Dr. Mark Mitchell Jones and Atlanta Plastic Surgery Specialists, PC, are the unbeatable team when it comes to offering you lasting change to your appearance with minimal downtime and recovery. Our mini facelift procedure can provide the changes you desire without the extended hassle you don't. Call our Atlanta office or contact us online to schedule a consultation with Dr. Jones about how you could benefit from a QuickLift mini facelift.
Posted on behalf of Dr. Mark Mitchell Jones, Atlanta Plastic Surgery Specialists, P.C.