Put Your Best Face Forward This Holiday Season
18th December 2015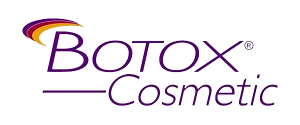 The holiday season is a time of gathering around those you love and those you have not seen since last holiday season. If you are self-conscious about how your face has aged throughout the last twelve months, it is time to contact Atlanta Plastic Surgery Specialists to discuss your options for putting your best face forward.

As we grow older, our appearance can go through drastic changes in just one year. From gray hairs popping up all throughout your hair to wrinkles popping up all across your face, you may feel that your appearance needs a little help before you visit those you have not seen in a while. Botox Cosmetic injections are a simple way to improve the appearance of your face with fast, long-lasting results.
Neuro-modulators are injectable fillers that are used to erase and reduce the appearance of frown lines and wrinkles in the upper face and forehead. Frown lines are the "11" that appear between the eyebrows and tend to give people a tired or grumpy appearance. Horizontal lines running across the forehead are often the most deeply set wrinkles on the face because of the repeated movements of the forehead. Neuro-modulator injections, such as Botox, act as immobilizers that keep the muscles from contracting and forming lines and wrinkles.
The effects of Botox Cosmetic injections can last up to four months, but one of the benefits of receiving repeated treatments of Botox Cosmetic is that the effects tend to last longer and longer over time. Because the muscles are relaxed again and again with repeated injections, the appearance of the lines and wrinkles is erased.
Atlanta Plastic Surgery Specialists wants to help you put your best face forward this holiday season. With Christmas and New Year's just around the corner, there is no better time to prepare yourself for greetings and endless photo opportunities. Contact our office today to have your questions answered and to schedule your appointment.
Posted on behalf of Dr. Mark Mitchell Jones, Atlanta Plastic Surgery Specialists, P.C.
Circle Us on Google+