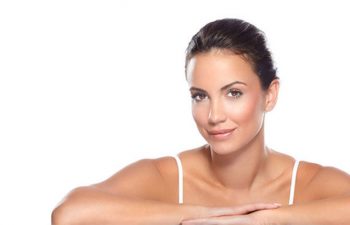 The name Mark Mitchell Jones is almost synonymous with expertise in plastic surgery. Dr. Mark Mitchell Jones of Atlanta Plastic Surgery Specialists has over 20 years of first class education and training. His qualifications and experience in cosmetic and reconstructive plastic surgery are unparalleled. With double board certification by the American Board of Plastic Surgery and the American Board of Otolaryngology (ENT), Dr. Jones is one of the few surgeons properly qualified to create a nose that is beautiful and harmonious with the entire face.
One of the most common mistakes that potential patients make is not doing enough research before they agree to allow a surgeon to alter their facial appearance. Your face is an extremely personal part of who you are – it is the image that comes to mind when people think about you. Allowing "just anyone" to work on any facial feature should never be an option. Unfortunately, many people find themselves regretting their choice of surgeon after they have undergone surgery.
Revision rhinoplasty is a surgical procedure done to correct unwanted results from a previous rhinoplasty. The nose is an incredibly intricate part of the human body, and it is the most prominent feature of the face – both from the front and from the profile. Having a nose that is too small, too big, too broad, crooked, has a bulbous tip, or an undesirable hump is troublesome enough to deal with. It may take patients years to work up the courage to go through with an initial rhinoplasty. Then, for them to be severely unhappy with the outcome – perhaps even hating their new nose worse than they hated their original nose – it is a devastating occurrence.
Dr. Mark Mitchell Jones is an expert nose job plastic surgeon serving patients in Atlanta, Georgia, throughout the United States, and throughout the world. Dr. Mark Mitchell Jones is the name that you can count on for expertise and excellent results. If you are interested in rhinoplasty, revision rhinoplasty, or septoplasty (surgery done to correct airway obstruction), please contact Atlanta Plastic Surgery Specialists today. Dr. Jones takes the time to invest in his patients before, during, and after all procedures. He wants to discuss with you your desired goals, address your questions and concerns, and then thoroughly explain your options as well as recommend a treatment plan that is tailored to your specific needs. Dr. Jones has earned his renowned reputation, and he looks forward to serving you with expert plastic surgery and reconstructive surgical care.
Posted on behalf of Dr. Mark Mitchell Jones, Atlanta Plastic Surgery Specialists, P.C.
Circle Us on Google+