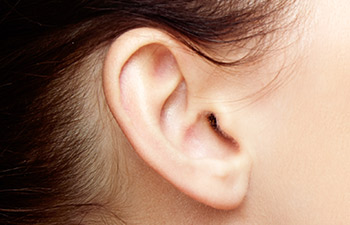 Whether due to trauma, incorrect closures from previous surgeries or wearing heavy earrings over time, earlobes can become damaged and stretched. While earrings lengthen the piercing hole and can result in split earlobe, clip-on earrings that are too tight can result in the same. In this case, blood flow is restricted, leading to necrosis of the earlobe tissue. As such, individuals with thin earlobes are at a greater risk of developing a split or partially split earlobe.
Fortunately, with over 20 years of extensive education and first class training, Dr. Mark Mitchell Jones of Atlanta Plastic Surgery Specialists is an expert in split earlobe repair and revision. Dr. Jones is dual-board certified by the American Board of Plastic Surgery and the American Board of Otolaryngology (ENT), meaning he is uniquely positioned to correct functional components of the ear, while also enhancing their appearance.
Split earlobe reversal and repair often begins with a thorough cleansing of the area, followed by a local anesthetic. The skin surrounding the split or hole is cut out and reestablished back together with sutures. The tissue reconnects and repairs itself. Individuals may opt to get their ears pierced again, but are usually told to position the piercing differently, so as not to develop scar tissue.
When "gauging has dramatically stretched earlobes," the tissue is remarkably thin and delicate. Similar to a split earlobe repair, a gauged earlobe revision surgery will require a few days of recovery, though this depends upon the extent of the gauging.
Call Atlanta Plastic Surgery Specialists Today
If the shape of your earlobes is less than desirable, including scarring around a piercing and/or a split in the earlobe, Dr. Mark Mitchell Jones performs elegant earlobe repair and revision to restore the natural appearance of the ear. A renowned expert in his field, Dr. Jones can perform even the most complicated ear restorations procedures, including patients that have a history of keloid formation and scarring.
To speak with Dr. Jones about a split earlobe repair or other ear revision, call Atlanta Plastic Surgery Specialists today.
Posted on behalf of Dr. Mark Mitchell Jones, Atlanta Plastic Surgery Specialists, P.C.
Circle Us on Google+