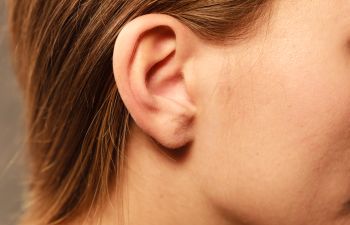 As an extra fold or crease within the cartilage of the ear, Stahl's ear is a rare deformity often compared to that of an "elf's ear." This is because the extra crease gives the ear a prominent, pointed shape. While treatment for Stahl's ear is straightforward in some cases, timing is important. For instance, when the ear deformity is detected early, within the first few months of life, ear molding is generally an effective solution. Yet, when it is detected later, some form of Otoplasty surgery is necessary to reshape, reposition and bind up the abnormal cartilage to counteract the pointed shape of the ear.
Generally speaking, Otoplasty for Stahl's ear involves excising the extra fold from the ear and reshaping it with stitches. Yet, because this deformity is a bit of an anomaly, it requires more than a standard technique for correction.
Quick Office Otoplasty
Given his extensive experience and training at Oxford University in England, Dr. Mark Mitchell Jones provides quick office Otoplasty procedures on an outpatient basis using a unique and gentle numbing technique. Without question, patients benefit from Dr. Jones's minimally invasive approach, and are able to avoid the bruising, pain and lengthy recovery associated with plastic surgery performed in a hospital setting.
With a reputation for personalized patient care, Dr. Jones begins an initial consultation by devoting ample time to listen to a patient's concerns and desires. Under careful consideration, he begins to develop an ear reshaping treatment plan that is tailored specifically for the patient. At his Atlanta based practice, Dr. Jones makes it a priority to provide patients with the information and options that they need to make informed decisions concerning their procedure.
Whether patients have prominent ears that are large in size, misshapen ears from an injury or Stahl's ear from an early deformity, Dr. Mark Mitchell Jones is a respected leader in ear reshaping plastic surgery and Otoplasty.
To schedule a consultation with Dr. Jones at Atlanta Plastic Surgery Specialists, P.C., call today!
Posted on behalf of Dr. Mark Mitchell Jones, Atlanta Plastic Surgery Specialists, P.C.
Circle Us on Google+