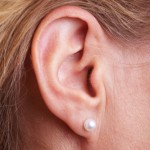 An earlobe can become damaged or torn due to excessive weight from jewelry or from trauma to the ear. While the ears are not a typical source of attention when it comes to the facial appearance, damage to the earlobe can cause a distraction and an imbalance to the face. Dr. Mark Mitchell Jones of Atlanta Plastic Surgery Specialists has over twenty years of first class education and experience in cosmetic and plastic surgery procedures.
Dr. Jones has a double board certification by The American Board of Plastic Surgery and the American Board of Otolaryngology (ear, nose, and throat: ENT), and his double certification allows him to be uniquely skilled in the repair and enhancement of both the appearance and natural functionality of the earlobe.
The earlobes are made of very soft skin and fatty tissues, making them delicate areas of the body. While the earlobes can be effectively repaired, it takes a precise procedure to restore their strength and to create a natural appearance. Torn earlobe repair is most commonly done as an in-office procedure under local anesthesia. A numbing solution (typically lidocaine) is applied to the earlobe so that the ear becomes fully numb to receive surgical repair. Before the procedure, Dr. Mark Mitchell Jones will determine whether a straight line or zigzag line is best for suturing the torn earlobe. The most appropriate technique will minimize scarring and promote strength back to the earlobe. The procedure is typically finished in a short amount of time, and patients are given an antibiotic ointment to apply at home in order to prevent infection.
Patients are generally happy to learn that they can safely wear earrings again in the future. However, patients must wait a minimum of eight weeks before having their ears pierced with small studs. After this, patients need make sure that they do not wear excessively heavy jewelry in their ears. Because of the soft tissues within the earlobe, damage compromises their strength – even after full repair. Torn earlobes are more vulnerable to tearing again under excessive weight.
For precise torn earlobe repair in the Atlanta area, contact Atlanta Plastic Surgery Specialists today. Dr. Mark Mitchell Jones is the name that thousands of patients have turned to for exceptional results. He looks forward to serving you with expert, compassionate plastic and reconstructive torn earlobe repair surgical care.
Posted on behalf of Dr. Mark Mitchell Jones, Atlanta Plastic Surgery Specialists, P.C.
Circle Us on Google+