When to Consider a Tummy Tuck After a C-Section
6th April 2023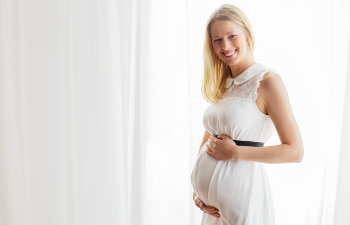 A tummy tuck is a cosmetic surgery that helps smooth and minimize the belly and waistline by sculpting the fat and muscle of the abdomen and sometimes the flanks. Because pregnancy causes such drastic changes in a woman's belly, especially post-birth, a tummy tuck is a popular surgery that may help to improve the appearance and increase self-esteem.
Benefits of a Post-Pregnancy Tummy Tuck
Pregnancy and birth by C-Section, especially, cause drastic bodily changes. Not only do these changes affect appearance, but they can result in damaged abdominal muscles and scarring. Traumatic births could be even more damaging to the body and a new mother's view of their body. Thankfully, a post-C-section tummy tuck may help resolve many of the bodily changes typical of pregnancy and help you to feel more confident with your appearance.
Remove or reduce the appearance of C-section scars
Repair damaged or tighten stretched muscles
Remove excess fat from pregnancy weight gain
Tighten or remove sagging skin and resolve stretch marks
Create a more contoured and natural appearance
Types of Tummy Tucks
Depending on the look you are after, the amount of muscle damage and scarring to repair, and the excess skin and fat left behind by the pregnancy, your plastic surgeon may recommend one of three types of tummy tucks.
A mini tummy tuck makes very minimal changes and mostly removes excess fat and tightens loose muscles.
A classic tummy tuck is the most common and targets the areas above and below the belly button.
An extended tummy tuck also addresses the flanks, which may be a problem for those who have had multiple pregnancies or were overweight before becoming pregnant.
Things to Keep in Mind
A tummy tuck may help to restore a more aesthetically pleasing appearance following a pregnancy and C-Section birth. However, you should remember that the body will continue to change in the months following a C-Section. You should wait several months and return to regular activities before considering a tummy tuck post-pregnancy. This is especially true because a tummy tuck after a C-Section will require a much longer recovery than it would normally.
Finding a cosmetic surgeon experienced in tummy tucks after pregnancy or C-Section delivery is also essential. Contact Atlanta Plastic Surgery Specialists to schedule a consultation today to learn more about your options.