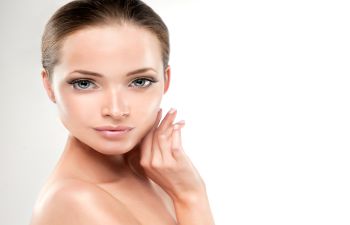 Do you feel like your chin is too big or too small? Chin enhancement surgery can solve either with implants for small chins or bone alteration for prominent chins. It is a popular cosmetic procedure because the results are a chin that is well-proportioned to the overall face.
Chin surgery can help you get the jawline and lower-face contours you have always wanted. Dr. Mark Jones is highly experienced in using implants to enlarge receding chins and shrink prominent chins to improve a patient's profile.
Combining Chin Enhancement Surgery with Other Cosmetic Procedures
Combining chin enhancements with nose surgery helps to balance the facial appearance further. Another popular combination is to get a neck lift or a facelift to reduce the presence of a double chin, elongate the neck and sharpen its angle with the jawline.
Chin surgery is an excellent add-on procedure to most facial cosmetic surgeries. Executing multiple treatments together gives you more striking results with just one surgery.
Chin Enhancement Surgery Benefits
You can have a sharper, more defined profile and jawline with chin augmentation. Additional benefits include:
Permanent results. One of the most significant advantages of chin augmentation surgery is that you can achieve permanent and attractive results with a reasonably uncomplicated procedure.
All-around improvement in the facial view. Many individuals have discordance in their facial features due to a recessed chin. A chin implant can help your face look better in every aspect, but it is especially effective at improving your profile.
A jaw with enhanced aesthetic appeal. The jawline also improves due to the structural changes made after a chin augmentation procedure.
You will be pleased with the realistic appearance of the outcome. The results of a chin implant are entirely undetectable. You may get the exact look you want with implants, which come in various sizes, forms and materials.
During your consultation, Dr. Jones will look at your chin and listen to what you want to change about your appearance. He will then suggest the procedure that will give you the most natural-looking results.
Scheduling a Consultation to Learn More About Chin Augmentation
Visit our clinic or call us to meet with Dr. Jones to learn about the costs and benefits of chin augmentation surgery and how our services can help you achieve a more harmonious facial appearance.
Posted on behalf of Dr. Mark Mitchell Jones, Atlanta Plastic Surgery Specialists, P.C.