Actions You Can Take to Prevent Getting a Turkey Neck
8th February 2023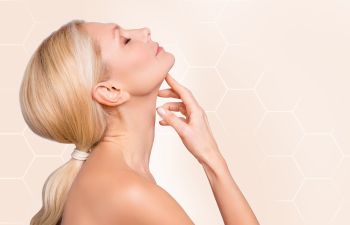 Skin elasticity can decrease with time due to environmental, lifestyle and biological factors. Because of its location, the neck is especially susceptible to these alterations. Some call the accumulation of loose, sagging skin on the neck a "turkey neck."
Age-related turkey neck is caused by things like changing weight and sun exposure, but your genes can also cause it. It is caused by lax skin and neck muscles that weaken around age 40. In addition, as a person gets older or loses weight, their skin loses elasticity, and their muscles can atrophy, leading to a banded appearance.
What Can You Do to Avoid Having a Turkey Neck as Long as Possible?
Facial anti-aging treatments and surgeries have come a long way in recent years. However, we frequently disregard the skin on our necks.
Although there are measures one can take to lessen the likelihood of developing a turkey neck, the reality is that if you already have one, the only way to restore its taut and youthful appearance is through surgery.
However, one can take actions to delay the onset of saggy neck skin. For instance:
Stick to a regular workout routine and a balanced diet to keep your weight stable.
Protect yourself from the sun by wearing a wide-brimmed hat whenever you venture outside.
Every day of the year, use sunblock with an SPF of at least 30, ideally 50 or higher.
Use exfoliating and moisturizing skin care products to enhance the skin's health and look.
Treatments to Consider Once You Start Getting a Turkey Neck
There are some in-office and surgical options if your aging neck is causing you significant discomfort. The skin on your neck can benefit from the following treatments:
Microdermabrasion
Chemical peels
Laser treatments and intense pulsed light (IPL)
Neck lift and facelift surgery
Liposuction or fat freezing may be an option if submental fat is to blame for your drooping neck, but only if you are under 40 and still have somewhat elastic skin.
Consulting Dr. Mark Jones About Turkey Neck Prevention and Treatment
A neck lift can be performed alongside other rejuvenation techniques. Taking this step will help you reach your goals and make you look healthier and younger. For example, combining blepharoplasty with a neck lift can be a logical option if you have droopy eyelids or other indicators of aging in the eye area, in addition to a double chin or flabby neck.
Contact Atlanta Plastic Surgery if you have any questions about how to avoid a turkey neck or want to set up a consultation for non-invasive treatments or cosmetic surgery.