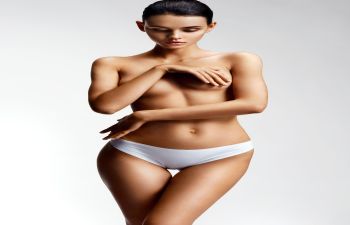 To others, the blemishes that define how you look may seem minor. However, the way that you feel about your face and body is what's important. When your confidence is waning due to scars, skin problems or excess fat, it is time to take control.
Plastic surgery and non-surgical cosmetic treatments are the ideal solution for eliminating blemishes. You have the option of making aesthetic improvements with Dr. Mark Mitchell Jones today by calling Atlanta Plastic Surgery Specialists.
Face & Body Consultation
The first step involves attending a face and body consultation with Dr. Jones at his Atlanta offices. The goal of this appointment is to allow you to explore which treatments will result in your desired outcomes. The facial and body anatomy of every patient is different, so all procedures are individualized.
Dr. Jones can help you identify the areas that will benefit the most from improvements. Ultimately, you will guide your own choices with expert advice from a highly accomplished plastic surgeon. As a double board-certified facial surgery specialist, your care is in safe hands with Dr. Jones.
Treatment Options
At Atlanta Plastic Surgery Specialists, patients have a range of treatment options to choose from. For body blemishes such as fat or loose skin, we can improve your aesthetic with liposuction, a body lift or a tummy tuck. Facial surgeries include facelift, facial implants, rhinoplasty and much more. Dr. Jones can also combine treatments to greatly improve your appearance. If rejuvenation is your goal, our team can help you dramatically roll back the years.
To learn more about Dr. Jones or to book a consultation at our Atlanta Plastic Surgery Specialists offices, call today. We are invested in supporting our patients while they work to achieve their aesthetic goals in Georgia.
Posted on behalf of Dr. Mark Mitchell Jones, Atlanta Plastic Surgery Specialists, P.C.