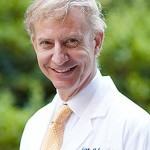 A mole is a skin lesion that is typically a non-threatening, dark spot that is caused by the over production of melanin. Almost everyone has at least one mole on the body, and millions of people have multiple moles in different areas. While some moles may not be bothersome or cause feelings of self-consciousness, moles that are on the facial region (including the neck) can be undesirable or bothersome.
At Atlanta Plastic Surgery Specialists, Dr. Mark Mitchell Jones is a trusted plastic surgeon and a cosmetic mole removal expert.
Many people only consider seeing a dermatologist when they have a mole that they are unhappy with. While many times visiting a dermatologist for a determination of whether the mole is "suspicious" or not is a wise decision, having it removed is another. Dermatologists are skin health experts who are qualified to diagnose skin diseases and other issues that need to be addressed. While they are fully capable of mole removal procedures, they are often not as concerned with the prevention of scarring as a plastic surgeon would be.
Have a mole removed from an inconspicuous area (e.g. the leg or lower back) may not require the expert skill and precision of a cosmetic surgeon. Facial mole removal is an entirely different situation. Any procedure done on the face must be done with extreme precision to minimize any sort of scarring. On average, your face is seen by 100 people everyday – from going to the grocery, to stopping to get gas, to going to work, to hanging out with friends, to going out to eat, to spending time with your family. In order to ensure that proper care is taken before, during, and after a facial mole removal procedure, you must first put your face in the hands of a well trained, highly experienced, and reputable doctor.
Contact Atlanta Plastic Surgery Specialists today to schedule a consultation appointment. Dr. Mark Mitchell Jones looks forward to treating you with expert, caring cosmetic surgical care.
Posted on behalf of Dr. Mark Mitchell Jones, Atlanta Plastic Surgery Specialists, P.C.
Circle Us on Google+