How Getting Monthly Facials Keeps Your Face Always Looking its Best
15th March 2023
Filed under: Uncategorized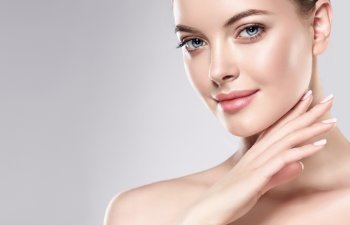 The positive impact that monthly facials have on facial aesthetics is remarkable. Those who get facials regularly have noticeably more radiant skin and confidence. In addition, flawless, smooth and velvety skin improves physical appearance, which boosts self-esteem.
However, staying committed to skincare maintenance, including a daily at-home routine and a monthly professional facial treatment, is critical. At the Atlanta Plastic Surgery Specialists MedSpa, we offer various medical-grade facial treatments to help our patients keep their best-looking faces on at all times.
Should I Get a Monthly Facial Even If My Skin is in Good Condition?
Even if you do not currently have skin problems, regular professional facials are a great way to maintain healthy skin. This enjoyable spa treatment is a form of skincare in which dirt, dead skin and other impurities are removed by exfoliation and deep cleansing. Also, a facial massage, usually part of these beauty treatments, will leave you glowing, calm and energized.
Factors Contributing to How Monthly Facials Benefit Overall Health
Getting a facial provides several advantages, from anti-aging to improved mood. The following are a few of the most significant benefits of regular treatments for your health.
Preservation
The aging process can be slowed by increasing the pace at which cells are replaced in the face. Getting a facial massage once a month can help you look younger and feel better about yourself by increasing collagen synthesis, strengthening facial muscles and decreasing the visibility of fine lines and wrinkles. Collagen is made naturally, but its levels drop beyond age 25.
Circulation
By stimulating the flow of blood beneath the skin, facials can rejuvenate skin cells, which in turn can reduce lymphatic fluid retention and associated puffiness. In addition, healthy blood flow helps our skin absorb oxygen, proteins and nutrients while flushing out harmful contaminants.
Purification
While you would like to believe that the facial cleansers you use every day are penetrating deep into our pores, the reality is that they are not. A facial can eliminate oil and grime that your regular cleanser cannot touch. So, in addition to washing away the grease and dirt that contribute to acne, this method also eliminates the bacteria that cause it.
Relaxation
Facials have a calming effect on the mind in addition to the skin. It offers a chance to concentrate on breathing and establish pride in your gorgeous, healthy skin.
Start Your Routine of Getting a Facial Every Month with Atlanta Skincare Specialists
The Atlanta Plastic Surgery estheticians conduct every facial treatment using the highest-quality products to provide maximum prevention, nutrition and correction to any skin type in any condition. Contact us to learn about the different options and schedule a session.