Is a Facial Mole Considered a Beauty Mark?
9th August 2021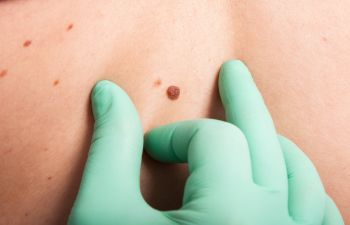 Throughout history, certain placements of moles have been thought by some to add aesthetic appeal to a person's appearance. Such moles were often called "beauty marks" because of this supposition. If you have a facial mole, whether or not such a feature is beautiful or attractive is completely up to you. Some believe a small mole on the jaw or just above the upper lip is incredibly sexy, while others may simply see a mole as distracting from their overall appearance, regardless of its location.
When Should a Mole Be Removed?
Whether or not you find a mole attractive, most are harmless and can be ignored. When moles present problems, it is time to see a dermatologist or plastic surgeon for an examination. Any mole that changes size, shape, color or otherwise presents problems should be examined by a specialist. The normal course of action for these moles is removal because they may become cancerous.
Static moles can also be removed when the patient believes the mole distracts from their appearance or otherwise causes distress. For example, moles in certain areas and of certain sizes can become caught on clothing or jewelry and cause pain and/or bleeding and possibly become infected. This is a common reason for patients to see Dr. Jones for cosmetic mole removal.
Atlanta Cosmetic Mole Removal
Dr. Mark Mitchell Jones, our skilled and experienced plastic surgeon at Atlanta Plastic Surgery Specialists, is a renowned cosmetic mole removal expert. He specializes in the removal of non-suspicious moles and other skin lesions found throughout the body, including the face. Dr. Jones uses advanced plastic surgery techniques to remove moles and mole roots with only minimal scarring that typically fades over time.
The amount of possible scarring depends on the size and location of the mole, as well as its root depth. Dr. Jones has been removing non-suspicious moles for patients in the Atlanta area for over 20 years, using the most state-of-the-art techniques available. His qualifications and experience in both cosmetic and reconstructive facial plastic surgery are unparalleled.
When you need a talented, double board-certified plastic surgeon for cosmetic mole removal, call Atlanta Plastic Surgery Specialists for a consultation with Dr. Mark Mitchell Jones.