Reconstructive Surgery for Skin Cancer and Non-Cancerous Lesions
2nd December 2015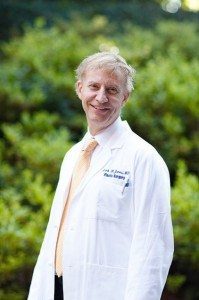 Any time there is a scare of cancer being present in the body, patients often only think of going to a cancer specialist. However, it is important for patients to understand that any time there is an issue with the skin, whether it be due to skin cancer or a non-cancerous lesion, trusting a plastic surgeon to perform surgical procedures can save time and minimize scarring. Plastic surgeons have the skill and aesthetic ability to provide exceptional surgical procedures without damaging the skin tissue in order to promote optimal healing.

Dr. Mark Mitchell Jones of Atlanta Plastic Surgery Specialists is a double board certified plastic and reconstructive surgeon with over twenty years of experience. He has a mastery of treating both cancerous and non-cancerous skin growths and problems with the supporting structures beneath the skin. While most doctors have the knowledge to effectively treat cancer, they often do not have the specific skill set in providing excellent surgical techniques for the skin. Dr. Jones understands that tumors, both cancerous and non-cancerous, vary widely in type, seriousness, and recurrence. The treatment and surgical approach should depend on the type of growth, its growth shape, and its location. With his artistic eye and precise skill, Dr. Mark Mitchell Jones is able to determine an approach that can restore the health and normal appearance to your skin. Skin grafts are often necessary to close a wound site that is wide and difficult to close directly. Dr. Jones is a skilled and highly experienced skin graft surgeon who can help patients who have undergone skin lesion or cancer removal find restoration to their skin.
Please contact Atlanta Plastic Surgery Specialists today to receive more information about plastic reconstructive surgery options for skin cancer or non-cancerous lesions. We are here to help you thrive throughout the entire period of your treatment.
Posted on behalf of Dr. Mark Mitchell Jones, Atlanta Plastic Surgery Specialists, P.C.
Circle Us on Google+