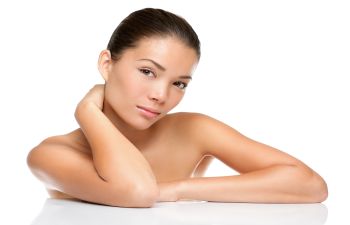 With enormous advancement in the arena of cosmetic rejuvenation and America's obsession with becoming forever young, it may appear that it's all about the face. On the contrary, aging takes its toll on other parts of the body, particularly the arms. Even so, The American Society of Plastic Surgery reports that fluctuations in weight, growing older and heredity can cause upper arms to develop a drooping, sagging appearance. Dr. Mark Mitchell Jones at Atlanta Plastic Surgery Specialists understands that diet and exercise will not correct loose, excess skin on the arms. As an expert in body contouring and reconstruction for over 20 years, Dr. Jones redefines arms with Brachioplasty arm lift surgery, providing natural and elegant results.
Why An Arm Lift?
When it comes to Brachioplasty, or arm lift surgery, it's important to know exactly why you are seeking arm lift surgery. For instance, have you lost a significant amount of weight? Has aging and loss of skin elasticity caused the skin beneath your arms to droop and sag? Have your arm muscles weakened over time, or have your arms lost definition? Asking yourself these questions and discussing them with your surgeon is a great place to start in shaping a healthy perspective for surgery.
Will I Need Liposuction?
Over the last 10 years, the threat of scarring caused many to avoid Brachioplasty, opting for Liposuction instead. Yet, efforts at reshaping the arms have been greatly refined, with new technologies and techniques that have made it more reasonable to treat even the heaviest upper arms. Today, individuals can have fat removal with liposuction to compliment their results from arm lift surgery. It all comes down to personal goals and expectations.
As individuals across the country continue to seek the expertise of Dr. Mark Mitchell Jones for all of their cosmetic needs, residents of Atlanta have the benefit of receiving care from a top rated plastic surgeon with first class education and unparalleled precision.
If you are bothered by excess skin or fat on your arms, contact Atlanta Plastic Surgery Specialists to schedule an appointment with Dr. Jones today.
Posted on behalf of Dr. Mark Mitchell Jones, Atlanta Plastic Surgery Specialists, P.C.
Circle Us on Google+