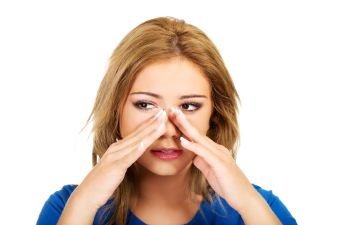 Many people put off having cosmetic facial surgery because of the recovery time needed before the results are visible, due to swelling and healing time. During the pandemic, hospitals, clinics and surgeries have had to restrict non-life-threatening procedures due to the overwhelming need of covid patients and the vast pressure on our medical staff across the country. Looking back at the procedures done in 2020, the procedure done most often was nose reshaping.
Because the nose is prominent on the face, it is not surprising that more people chose to get the procedure during lockdown than any other. Those who could have procedures done took advantage of the pandemic-imposed downtime to heal without the stress of healing while working in a public place.
Rhinoplasty for Cosmetic Purposes
Rhinoplasty, the formal name for a nose job or nose reshaping, has always been one of the most requested types of facial plastic surgery. A skilled plastic surgeon can change the structure of a nose that is thought to be too big, too pointed, too hooked, bent or twisted, too wide or too narrow, nostrils that are upturned or too large and a basic lack of symmetry in the nose. In other words, if you aren't pleased with your nose, you can have it changed to be more appealing.
Septoplasty for Health Purposes
Most often, when plastic surgery on the nose is done for medical reasons, it is due to an airway obstruction such as a deviated septum. This nose surgery is called a septoplasty and it is used to better align the nasal passages for easier breathing.
Both rhinoplasty and septoplasty take from 1-2 hours in typical cases. Of course, the procedure should only be done by board-certified plastic surgeons with experience in these procedures.
Dr. Mark Mitchell Jones is a double board-certified plastic surgeon in Atlanta with over 20 years of experience performing rhinoplasty and septoplasty. He is an expert in this area of plastic surgery. Dr. Jones, with his specialty, can create a beautiful, functional nose for you, leaving you with a balanced face that looks fabulous. He looks forward to consulting with you regarding your future plastic surgery.
Posted on behalf of Dr. Mark Mitchell Jones, Atlanta Plastic Surgery Specialists, P.C.